Bondara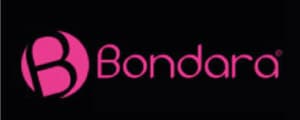 This holiday season, spice up your festivities with Bondara's Advent Calendar 2023. It's an invitation to explore passion and pleasure with your partner like never before. Valued at over £270, this calendar saves you an incredible 49%!
Say goodbye to silent nights and welcome 24 days of excitement and discovery. Don't miss the chance to create unforgettable memories together. Order your Bondara Advent Calendar now and give your Christmas the ultimate climax it deserves.
plus ! For her; for him … This calendar is available in 4 other versions, see Product Description below for more information
Bondara Advent Calendar :
Bondara Advent Calendar 2023:
Prepare for an unforgettable and intimately playful holiday season with the Bondara Advent Calendar 2023. This adult advent calendar offers 24 days of passion and excitement, with a collection of sex toys, pleasure essentials and bondage surprises. Share the thrill of discovery with your partner as you unwrap each lovingly hand-wrapped package, setting the stage for a uniquely adventurous countdown to Christmas.
Who is the Bondara advent calendar for?
This calendar is perfect for couples who seek to add a new level of excitement to their holiday season. It's for those who understand that moments of intimacy can be a wonderful gift, an experience shared with a lover, or a way to explore new passions together. Bondara's Advent Calendar invites you to celebrate love, desire, and the joy of discovery.
Content and value of this Advent Calendar :
The Bondara Advent Calendar 2023 is more than just a collection of intimate items; it's a journey of shared passion and pleasure; Each of the 24 hand-picked items, from tantalizing bullets and blindfolds to enticing rabbits and restraints, is designed to ignite the flames of desire and enhance the connection between you and your partner.
The value of products (24 SEX TOYS …) contained in this adult Advent calendar is £270.
=> Discover full content in CALENDAR CONTAINS tab
Other versions of this calendar:
This calendar is available in 5 versions:
The Bondara Shop code / voucher :
There is no available discount code for this advent calendar at the moment
Find here all the Advent Calendars with a discount code
The Bondara Shop Advent Calendar 2023 Release Date:
The advent calendar is available on the Bondara website
SPOILER:

Please note the full content of the 2023 The Bondara Advent Calendar:

Here's a list of the contents within the Bondara Advent Calendar 2023:
Bondara Erogenixx Black Silicone Nipple Suckers
Bondara Water-Based Luxury Lubricant - 150ml
Bondara Mr. Realist Silicone Dildo - 10 Inch
Bondara Antibacterial Toy Cleaner - 150ml
Inner Strength Silicone Jiggle Balls - 54g
Bondara Sensual Massage Oil - 150ml
Bondara Red Soft Plush Blindfold Mask
Bondara Santa's Helper Vibrating Cock Ring
Bondara Anal Relax Lubricant - 250ml
Bondara Stocking Stuffer X-Mas Tree Silicone Butt Plug - 3.5 Inch
Bondara Chocolate Body Paint - 100ml
Slip N' Slide Cherry Flavored Lubricant - 100ml
Bondara Feather Tickle and Tease - 17 Inch
Bondara Clear Textured Cock Sleeve with Ball Strap
Bondara Black Furry Sent To Bed Restraint
Bondara Silicone Douche - 143ml
Bondara Ice 'n' Easy Snowflake Butt Plug - 4 Inch
Bondara Two Hole Desire Vibrating Double Penetrator Cock Ring
Bondara Shoot to Thrill Red 10 Function Bullet Vibrator
Ultra Pocket Pussy
Glacier Glass Gold Rush Black G-Spot Dildo - 7 Inch
Bondara Black Silicone Delight Rabbit Vibrator
Bondara Purple Multi-Speed Rechargeable Midi Wand Vibrator
Content value of this advent calendar: £270