NEW
Diptyque
£390.00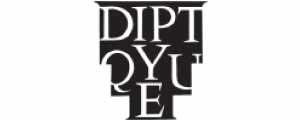 The Diptyque Advent Calendar will accompany you through 25 days of surprises, with its most emblematic beauty and well-being products of the collection.
With its captivating narrative of the flame, elegantly woven into its design, this beautifully illustrated box offers a truly exceptional advent experience for this year's holiday season!
Plus : Free delivery for pre-order
Diptyque Advent Calendar :
Diptyque advent calendar 2023 :
A magical countdown to Christmas this year with the limited edition Diptyque Advent Calendar 2023!
The run-up to Christmas is always an exciting time, but it becomes even more so with this limited edition advent calendar from  Diptyque . A festive treat in beautifully hand-illustrated packaging, it houses this year's seasonal beauty & wellness signatures –
This year Diptyque has transformed the concept of a flame into a captivating calligram, inspired by the poetic definitions found in the Encyclopédie des Lumières. This unique collection places 'flame' at the heart of its design, making it a truly special addition to your holiday festivities. 
Contents and value of this Advent Calendar :
This year's Diptique advent calendar will contain carefully chosen treasures, including festive candles like Sapin (Pine Tree), Délice (Delight), and Coton (Cotton), perfect for creating a cozy holiday atmosphere. The collection also includes a variety of mini candles, solid perfume and a selection of Diptyque's iconic fragrances in travel-friendly size
The value of products (candle, fragrance, eau de parfum..) contained in this candle Advent calendar is not disclosed
=> Discover full content of this calendar in CALENDAR CONTAINS tab
Who is this Diptyque calendar for?
The Diptyque Advent calendar is dedicated to all women who want a Luxurious Advent; a Well-being Advent, a Unique Advent filled with moments of fragrant sweetness inclined to relaxation . For this, the master brand in "  the art of living through the senses, where perfume impregnates everything  " has produced a box worthy of its fame.
Created in 1961, the one that was a pioneer in the world of perfumery, and what is more in what is called authentic luxury , has included beauty in its advent calendar ; Art of living; a scented candle blend ; perfumes and cosmetics . _ Its three favorite areas where the brand continues to express with sincerity, freedom and fantasy its taste for art and olfactory collections. Something to spend a sumptuous, delicate Advent and elegantly decorate your interior.
Diptyque Discount Code :
Promo code : No promo / discount code available to this advent calendar for the moment
FREE GIFT : Grand Tour Stickers + MINI BERRIES CANDLE 35G with code GRANDTOUR
Advantage Diptyque : FREE UK Delivery over £75
Discover here all the Advent Calendars with a discount code
Diptyque Advent Calendar 2023 Release Date
The advent calendar is available on Diptyque website
SPOILER:

Please note the full content of the 2023 Diptyque Advent Calendar:

This luxurious advent calendar contains 25 indulgent scented treasures by Diptyque : 
Small Sapin (Pine Tree) Candle (70g) (NEW)
Mini Délice (Delight) candle (35g) (NEW)
Mini Coton (Cotton) candle (35g) (NEW)
Mini Baies (Berries) candle (35g)
Mini Feu de Bois (Wood Fire) candle (35g)
Mini Figuier (Fig Tree) candle (35g)
Mini Roses candle (35g)
Mini Coing (Quince) candle (35g)
Mini Santal (Sandalwood) candle (35g)
Mini Pomander candle (35g)
Mini La Droguerie Odour Removing candle with Basil (35g)
Orphéon Refillable Solid Perfume (full size)
Eau Rose Eau de Parfum (10ml)
Do Son Eau de Toilette (10ml)
Eau Capitale Eau de Parfum (10ml)
Fleur de Peau Eau de Parfum (10ml)
Eau des Sens Eau de Toilette (10ml)
Tam Dao Eau de Parfum (10ml)
L'Ombre dans l'Eau Eau de Parfum (10ml)
Eau de Minthé Eau de Parfum (10ml)
Do Son scented shower oil (10ml)
Philosykos scented soap (25g)
Softening and Comforting Hand Wash (10ml)
Velvet Lotion for the Hands (10ml)
Set of Holiday Decorations
Content value of this advent calendar: not disclosed