Atelier Cologne
£300.00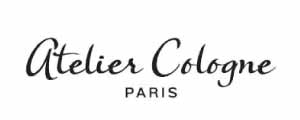 Discover before the Christmas holidays, through the Atelier Cologne Advent Calendar, all the richness of the range of perfumes and natural treatments for women and men from Atelier Cologne. These will immerse you in an elegant but also festive atmosphere.
In this advent calendar, a selection of 20 iconic Colognes Absolues for Men and Women, made up of up to 95% of ingredients of natural origin, in various formats (Product 30ml, Travel spray 4ml, Discovery 2ml) and accompanied by exclusive surprises.
Atelier Cologne Advent Calendar :
Atelier Cologne advent calendar 2023 contains :
Special and unusual advent calendars make it easier to wait for Christmas. With this year's beauty advent calendar created by Atelier Cologne, you will certainly get into a festive mood in no time.
This Discovery Advent Calendar for men and women is not only a delight for the eyes but also for all other senses. The 2023 Holidays collection has been designed by Daria Hlazatova, an artist and illustrator said to be the queen of the milky way, her starry skies are inspired by the vastness of our universe, time and space daring to dream big, coming from one of her favorite film: « 2001, Space Odyssey ».
=> Discover full content of this calendar in the SPOILER tab
Contents value of this Advent Calendar 2023 : 
Contents inside this beauty advent calendar is not disclosed
Version of this advent calendar  : 
Atelier Cologne presents é versions of Advent Calendar :
Where to buy it : 
You can also buy it on :
🧡  Advent Calendar you may also like
 : 
Discover more ideas in Perfume Advent Calendar and Beauty Advent Calendar
SPOILER:

Please note the full content of the 2021 Atelier Cologne advent calendar:

This beauty advent calendar contains :
Clémentine California 30ml
Collector Golden Hour Leather Case
Orange Sanguine 4ml
Pacific Lime 2ml
Pomélo Paradis 4ml
Bergamote Soleil 2ml
Cédrat Enivrant 2ml
Lemon Island 2ml
Grand Néroli 2ml
Iris Rebelle 2ml
Bois Blonds 2ml
Oolang Infini 2ml
Love Osmanthus 2ml
Vanille Insensée 2ml
Rose Anonyme 2ml
Patchouli Riviera 2ml
Vétiver Fatal 2ml
Cèdre Atlas 2ml
Musc Impérial 2ml
Santal Carmin 2ml, Oud Saphir 2ml.
Content value of this advent calendar 2021: not disclosed