Essence – merry everything & happy always
NEW
Essence – merry everything & happy always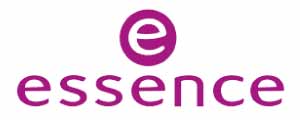 Makeup addicts are sure to be happy with the ESSENCE Advent Calendar 2023 :  "merry everything & happy always".
Whether you're already counting the days to December 24 or not yet in the Christmas spirit: these 24 sparkling beauty surprises ensure the pre-Christmas season is more beautiful than ever. Behind the door, 21 limited makeup products (in full size) and 3 nail polishes favorites from the standard essence range that will make your eyes or those of your loved ones sparkle.
Essence - merry everything & happy always Advent Calendar :
Essence Advent Calendar 2023 :
This Essence Advent Calendar 2023 contains an assortment of makeup products and beauty accessories from the trendy brand Essence.
24 happy moments are waiting to be discovered: 21 products in original size & 3 nail polishes in mini format.
Inside the calendar, you will find all your favorite products and accessories: Highlighter; lipstick; varnish or even a cleansing towel and hand cream.
This captivating calendar promises a delightful beauty journey, with its packaging adorned with charming Christmas details. Behind each of its 24 doors lies a limited-edition product, meticulously curated to craft a complete look.
From the mini shiny nail polish, shimmering lip gloss, face & nail pearls, to the practical tools like the eyebrow tweezer and the nourishing holo face mask, this calendar ensures a daily dose of beauty surprises. Whether you're looking to pamper yourself or gift a loved one, this calendar promises to make the countdown to Christmas an enchanting experience.
With essence's commitment to quality and style, each product is designed to bring joy and elevate your festive beauty routine.
Contents value of this Advent Calendar :
The value of products (nail polish; mascara; blush; patch; brush.. ) contained in this beauty Advent calendar is not disclosed
=> Discover full content of this calendar in CALENDAR CONTAINS tab
Version of this advent calendar  :
ESSENCE presents 2 versions of Advent Calendar :
Where to buy this advent calendar :
Compare and buy this advent calendar at the best price on :
Essence Discount Code :
No promo / discount code available to this advent calendar for the moment
Find here all the Advent Calendars with a discount code
Essence Advent Calendar 2023 Release Date :
The advent calendar is available on kosmetik4less and notino
SPOILER:

Please note the full content of the 2023 Essence Advent Calendar:

This beauty advent calendar contains 24 makeup and beauty products:
Essence Hydrogel heart-shaped eye patches
Poudre perfectrice de visage merry everything & happy always
Merry Everything & Happy Always Eyeshadow & Brow Highlighter
merry everything & happy always eyebrow fixing gel
Pochoir liner merry everything & happy always
Merry everything & happy always glitter tweezers
Pinceau eye-liner merry everything & happy always
Merry Everything & Happy Always Eyeshadow Brush
Merry everything & happy always eyelash and eyebrow brush
Eye liner kajal blanc merry everything & happy always
holo face mask
pearl for face and nails
Hair clip
Highlighter doré merry everything & happy always
Merry Everything & Happy Always Semi-Matte Lipstick
Merry Everything & Happy Always Glitter Lip Balm
Gloss merry everything & happy always
Merry Everything & Happy Always Lip Oil
Lip liner merry everything & happy always
heart shaped nail file
Nail art stickers
Mini shiny varnish
Mini matte varnish
Mini top coat mat
Content value of this advent calendar: not disclosed