Huda Beauty
£151.00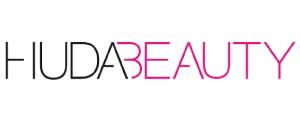 Huda Beauty Advent Calendar is back ! And this year, calendar is packed with their fave products and their best-selling WISHFUL skincare and Huda Beauty makeup goodies !
12 Doors, 12 beauty products among new limited edition products and cult classics. Each door is a new surprise, a combo of adorable minis and full-sized formulas. Among the products to hide in this 2023 calendar, the Water Jelly Hydrating Primer and the Yo Glow Enzyme Scrub…
Huda Beauty Advent Calendar :
Huda Beauty advent calendar 2023 :
This party season, treat your loved ones (or yourself!) to the best of beauty, skincare, and fragrance with Huda Beauty's limited-edition curated calendar! Packed with some of the brand's best-selling full-size and mini products, this calendar has everything you need for the festivities and beyond. Unbox cult-fave formulas, must-have makeup, effective skincare and so much more!
Who is the Huda Beauty Advent Calendar for?
Dedicated to beauty, and more particularly to skin care and make-up, the Huda Beauty Advent calendar is aimed at women who want to take care of themselves, of their skin and who need to feel fresh, soft and beautiful everyday with luxury and famous cosmetics. It will be perfect for beauty addicts who love to try new beauty products and who like Huda.
Content value of this Advent Calendar :
The value of products (mascara; scrub; primer; mask, lipstick..) contained in this Beauty Advent calendar is not disclosed
Huda Beauty code / voucher :
No promo / discount code available for this advent calendar at the moment
Find here all the Advent Calendars with a discount code
Huda Beauty Advent Calendar 2023 Release Date
The advent calendar is already available Beauty Huda Advent Calendar
SPOILER:

Please note the full content of the 2023 Huda Beauty advent calendar:

This beauty advent calendar contains 12 days of makeup and skincare routine : 
1 x Wishful full-size Yo Glow Enzyme Scrub
1 x WishfulEye Lift & Contour Double Peptide Hydrogel Masks
1 x Wishful mini-size Get Even Rose Oil
1 x Wishful mini-size Honey Whip Peptide Moisturizer
1 x Wishful Moisturizing Wand Brush
1 x Huda Beauty mini-size Water Jelly Hydrating Primer
1 x Huda Beauty full-size Cheeky Tint Blush Stick in Coral Cutie
1 x Huda Beauty Face | Cheek Color Complexion Brush
1 x Huda Beauty full-size Legit Lashes Double-Ended Volumizing and Lengthening Mascara in Very Vanta (Extreme Black)
1 x Huda Beauty full-size Quick 'n Easy Precision Liquid Liner in Very Vanta (Extreme Black)
1 x Huda Beauty full-size Liquid Matte Ultra-Comfort Transfer-Proof Lipstick in Bombshell
1 x Kayali Eau De Parfum Rollerball in Musk | 12 & Vanilla | 28
Content value of this advent calendar 2023: not disclosed