Stylevana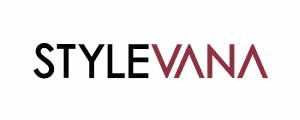 This year, Stylevana , an eshop specializing in K-beauty fashion and beauty products (Asian cosmetics) is offering a Beauty Advent calendar ! For 2023 , the brand is launching with a beautiful pink box containing 24 makeup and skin care items  that will surely help you to Find Your Beautiful Self!
Among these beauty surprises, you will find brands such as: PURITO, Abib, MARY&MAY, Farm Stay, BEAUTY OF JOSEON and even RiRe.
An ideal 2023 calendar to complete or test these k-beauty products
Exclusive Discount code : Get 22% OFF with discount code INF10KBEAUTY
Stylevana Advent Calendar :
Stylevana Advent Calendar 2023 :
Delightfully prepared with  STYLEVANA's best-  selling  skincare products and on-trend makeup products , this STYLEVANA 2023 Advent Calendar is the perfect holiday treasure that brings together everything you need to pamper yourself and Find Your Beautiful Self.
From favorite skincare brands, this Beauty Advent Calendar is the best way to help you discover a plethora of trendy new launches and iconic classics, without having to invest a lot.
Are you ready to unwrap a daily k-beauty skincare or makeup surprise this December?
Who is the brand Stylevana?
Stylevana is an online destination for everyone seeking the latest in Asian fashion and beauty. Run by fashion and beauty enthusiasts, this platform is dedicated to bringing you the trendiest Asian fashion and beauty products every season. Stylevana's mission is to help customers discover a style that truly represents their inner beauty.
With an extensive selection and valuable styling tips, Stylevana aims to help enhance beauty and elevate fashion. Be  part of Stylevana  journey to uncover a unique style and reveal the most beautiful version of yourself. With Stylevana, everyone can shine and express their individuality!
Contents and value of this Stylevana Advent Calendar 2023 :
With 5 makeup gems and 19 skincare wonders, this calendar promises a journey through the world of beauty.
The value of products (serum; mask; patch; eye palette..) contained in this Beauty Advent calendar is worth £296
=> Discover full content in CALENDAR CONTAINS tab
Stylevana code / voucher :
Promo Code

: Get 22% OFF with discount code : INF10KBEAUTY
Find here all the Advent Calendars with a discount code
Styleavana Advent Calendar 2023 Release Date:
The advent calendar is available now on Stylevana.com
SPOILER:

Please note the full content of the Stylevana Advent Calendar 2023 :

This beauty advent calendar contains 24 makeup and skin care items: 
MEMEBOX - I'M Pep! Balm - 001 Recharger- 15g
RiRe - Luxe Liquid Shadow Nude Galm
Haruharu WONDER - Centella A.C.E. Vitaful  Miracle Healing Multi Balm 26g
Romand - Han All Fix Mascara - L02 Long Ash 7g
Unleashia - Non-Sticky Dazzle Tint N3 Glow Day - 5,5g
BEAUTY OF JOSEON Revive Eye Serum : Ginseng + Retinal 30ml
SOME BY MI - Retinol Intense Trial Kit
FRUDIA - Mango Honey Sleep Lip Mask 10g
heimish - All Clean Balm (Mandarin) 50 ml
MARY&MAY - Vegan Niacinamide Panthenol Sun Cushion SPF50+ PA++++ 25g
SCINIC - Enjoy Super Active Airy Sun Stick SPF50+ PA++++ 15g
Lador - Scalp Scaling Spa Ampoule 15g
Rohto Mentholatum - Water Lip Colour Balm SPF 20 PA+ + Peach Gold
Isntree -  Chestnut AHA 8% Clear Essence 100ml
VT - Reedle Shot 100 - 50 ml
SKIN1004  - Madagascar Centella Hyalu-Cica Water-Fit Sun Serum SPF50
PA++++ 50 ml
TIA'M - Vita B3 Source (New Version) 40ml
numbuzin - No. 3 Skin Softening Serum 50ml
PETITEEE - Black Pearl & Gold Hydrogel Eye Patch 60pce
PURITO - Deep Sea Pure Water Cream 50g
Abib - Rice Probiotics Overnight Mask Barrier Jelly 80ml
Farm Stay Eau De Perfume Hand Cream Forest Moonlight 100ml
Goodal - Green Tangerine Vita C Eye Gel Patch (22AD) 60ea
Ma:nyo - Bifida Biome Complex  Ampoule 50 ml
Content value of this advent calendar 2023: £296