NEW
Avon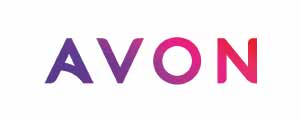 Avon advent calendar 2023 is packed with some of Avon 's most loved products including 5 top-rated ones!
Avon's 24 Days of Beauty advent calendar is filled with a mixture of make-up, skincare and fragrance goodies and is everything you need this holiday season! It's the perfect way to treat yourself or to offer as a gift this Christmas.
Featuring the bestselling Skin So Soft Original Dry Oil Spray and Attraction Eau de Parfum, and the award-winning Anew Renewal Power Serum… is it on your list yet?
This calendar is also available in 4 other formats, check description for more information
Plus : Get 30% OFF on this calendar with exclusive discount code (see description)
Avon Advent Calendar 2023 :
Introducing Avon's "24 Days of Beauty Advent Calendar" – an enchanting journey into the heart of holiday glamour! This year's calendar is filled with 24 handpicked beauty essentials, including 5 top-rated favorites.
Prepare to upgrade your beauty routine and pamper yourself with this calendar's 24 carefully selected beauty products!
Who is this calendar for?
This calendar is for anyone who believes that the holiday season is a time for self-care. It's designed for those who appreciate the art of beauty in everyday life and want to make each day leading up to Christmas a little more glamorous.
Whether you're a skincare lover, a makeup enthusiast or simply someone who loves surprises, this calendar is your opportunity to bring a daily dose of beauty into your holiday routine.
It's a gift for yourself, your best friend or anyone who deserves a touch of daily magic during this special time of year.
Contents and value of this Advent Calendar :
Inside this calendar you can find a wonderful selection of Avon's greatest products.
From Avon's timeless skincare gems to makeup must-haves, it's a symphony of beauty where the Skin So Soft Original Dry Oil Spray, the alluring Attraction Eau de Parfum, and the celebrated Anew Renewal Power Serum take the spotlight.
The value of products (serum; hand cream; lip liner; body lotion..) contained in this beauty Advent calendar is worth £190 ! 
=> Discover full content of this calendar in CALENDAR CONTAINS tab
Where to buy this Advent :
Compare and buy this advent calendar at the best price on :
Version of this Calendar :
Avon presents 5 beauty advent calendar :
 AVON Discount Code :
Exclusive discount code : Get 30% Off with discount code ASSOCIATE30 (include advent calendar)
Discover here all the Advent Calendars with a discount code
SPOILER:

Please note the full content of the AVON advent calendar 2023 :

This beauty advent calendar contains 24 must-have beauty favourites by Avon
• 1 x Anew Reversalist Day Cream 15ml.
• 1 x Lash Genius Multitask & Multiply Mascara in Blackest Black 10ml.
• 1 x Power Stay Liquid Lip in The Red One 6ml.
• 1 x Ultra Matte Lipstick in Marvellous Mocha.
• 1 x Power Stay Gel Shine in The Red One 10ml.
• 1 x Attraction for Her Eau de Parfum Purse Spray 10ml.
• 1 x Planet Spa The Sleep Ritual Pillow Mist 100ml.
• 1 x Hydramatic Matte Lipstick in Mauve.
• 1 x Blush Pearls in Warm 28g.
• 1 x Ultra Colour 60 Second Express Nail Enamel in Mauve It 10ml.
• 1 x Skin So Soft Original Dry Oil Spray 150ml.
• 1 x Bronze & Glow Bronzing Powder in Warm Glow 13.5g.
• 1 x Ultra Shimmer Lipstick in Spring Bling.
• 1 x Anew Revitalising Micellar Water 50ml.
• 1 x Glimmerstick Eyeliner in Brown Black.
• 1 x Anew Renewal Power Serum 30ml.
• 1 x Angled Precision Lip & Eye Brush.
• 1 x Glimmerstick Diamonds Eyeliner in Twilight Sparkle.
• 1 x Brow Boost Volume in Clear.
• 1 x Glimmerstick Lip Liner in Mystery Mauve.
• 1 x Anew Renewal Power Eye Cream 15ml.
• 1 x Exxtravert Extreme Volume Mascara in Blackest Black 9.5ml.
• 1 x Advance Techniques Absolute Nourishment Treatment Serum 30ml.
• 1 x All-Over Face Brush.
Content value of this advent calendar: Not Disclosed