NEW
OPI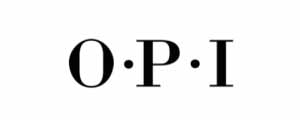 Spark a little joy each day this holiday season when you unlock another door of OPI's Mini Advent Calendar. 25 doors each with a mini 3.5ml nail polish behind each door.
This Terribly Nice Nail Lacquer Advent Calendar is your ticket to endless, merry nail looks. Whether you're feeling naughty or nice, OPI has you covered with a fantastic range of shades.
OPI, the beauty advent calendar 2023 for all nail fanatics !
Exclusive Discount code : get 20% OFF with discount code (see description)
OPI Advent Calendar 2023 :
Are you ready to unwrap a world of color and nail art this holiday season? Get ready to mark your calendar because OPI presents the ultimate festive treat: the Terribly Nice Nail Lacquer Mini Advent Calendar!
Elegance, refinement and glamour will be the key words for your end-of-year celebrations!
OPI Nail Polishes are recognized by manicure professionals for:
Their long hold, up to 7 days
Their exceptional brilliance
Their ease of application (patented brush)
The colorama of more than 200 shades
Who is the OPI calendar for?
Without too much surprise, the OPI advent calendar is mainly dedicated to women who wish to treat themselves to 25 days of nail beauty with varnishes of different colors . But not just any varnish! The brand launched in Los Angeles in 1989 has put your know-how into these little jars and that's what it holds its success: varnishes that last a long time without flaking with a multitude of colors , from the most natural to the flashier.
So, choosing this nail polish advent calendar means having access for 24 days to nail polishes with exceptional long-lasting formulas, rich in pigments , trendy colors and all while being efficient and resistant .
Contents and value of this Advent Calendar :
Inside this beautiful calendar you'll find 25 mini nail lacquer shades that will make your nails pop with vibrant colors! These shades include 14 Terribly Nice Holiday '23 Shades, 9 Iconic Nail Lacquer Shades and 2 Bonus Nail Essentials.
The value of products contained in this nail polish Advent calendar is not disclosed
=> Discover full content of this calendar in CALENDAR CONTAINS tab
Where to buy this calendar  :
Compare and buy this advent calendar at the best price on :
OPI Discount Code :
Exclusive Discount code : get 20% OFF with discount code ;

AFFBLUELIGHT
Find here all the Advent Calendars with a discount code
OPI Advent Calendar 2023 Release Date :
The advent calendar is available on Amazon; OPI UK Website and QVC UK
SPOILER:

Please note the full content of the 2023 OPI advent calendar:

This beauty advent calendar contains the following 3.75 mL bottles:

14 Terribly Nice Holiday '23 Shades:
Peppermint Bark and Bite
Five Golden Flings
Hot Toddy Naughty
Let's Scrooge
Rebel With a Clause
Yay or Neigh
Chill 'Em With Kindness
Salty Sweet Nothings
It's a Wonderful Spice
Blame the Mistletoe
Shaking My Sugarplums
Sickeningly Sweet
Hot & Coaled
Put on Something Ice
9 Iconic Nail Lacquer Shades:
Alpine Snow
Big Apple Red
Cajun Shrimp
Strawberry Margarita
Lincoln Park After Dark
OPI Ink
Tickle My France-y
Worth a Pretty Penne
Don't Bossa Nova Me Around
2 Bonus Nail Essentials:
1 RapiDry Top Coat
1 Start to Finish 3 in 1 Treatment
Content value of this advent calendar: Not Disclosed