Birchbox
£85.00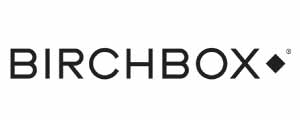 The Birchbox Beauty Subscription Box offers a 2023 Advent Calendar of 25 Beauty Treats to pamper you until Christmas Day. Expect a bunch of different brands like Luxe, L'Occitane and Sunday Riley or even Neom. So many beauty products that will awaken the magic of Christmas in you.
The calendar includes best beauty brands for makeup; skincare; body; face and hair. it's worth over £450 – so there's quite the saving.
VIP price: £69.99 
Birchbox Advent Calendar :
Birchbox Advent Calendar 2023 :
The countdown to Christmas 2023 has never been so beautiful. All is bright with our gorgeous 2023 advent calendar that we have packed with 28 beauty products to help you shine this festive season.
Valued at over £450 and featuring amazing multi-brands such as Sunday Riley, L'Occitane and Nuxe, this Birchbox Advent Calendar makes the perfect gift for someone special in your life…even if that someone special is you! Whether buying it for yourself or for a beauty-loving bestie, this calendar is sure to surprise, delight, and of course, make December bright.
There is only a limited number of calendars available so once they're gone, they're gone!
=> Discover full content of this calendar in CALENDAR CONTAINS tab
Contents value of this Advent Calendar :
The value of products (fragrance; cream; mask; shower oil.. ) contained in this beauty Advent calendar is worth £450
Birchbox promo code / voucher :
No promo / discount code available to this advent calendar for the moment
Find here all the Advent Calendars with a discount code
Birchbox Advent Calendar 2023 Release Date
The advent calendar will be soon available !
SPOILER:

Please note the full content of the Birchbox advent calendar:

This beauty advent calendar contains 25 multi-brand beauty products for makeup; skincare; body and hair
Dr PawPaw, Overnight Lip Mask, 25 ml
Evolve, Superfood 360 Serum, 10 ml
Percy & Reed, Turn Up The Volume Volumising Mousse, 50 ml
Hola Neon, Lipstick in the shade Call me, 3.5 g
Peter Thomas Roth, Cucumber Gel Mask, 14 ml
Revolution, Rose Gold Ingot Highlighter, 12 g
Balance Me, Radiance Face Oil, 10 ml
Dr Eve_Ryouth, Vitamin C Hyaluronic acid Night Moisturiser, 60 ml
We Are Paradoxx, Moisture Conditioner, 50 ml
Pai, Resurrection Girl Hydrating Mask, 20 ml
Sunday Riley, Good Genes Glycolic Acid, 5 ml
Wunder2, Your Jet Set Lips Kit, 1.25 ml & 0.5 g
Birchbox, Natural Green Jade Super Polished Gua Sha
Beauty Works, Beauty Works Blowdry Crème and comb, 100 ml
Jecca, Glow Drops in the shade Champagne, 20 ml
Patchology, Roll Model Moisturising Roll On Eye Serum, 10 ml
Nails inc, Tate Nail Lacquer, 14 ml
Wild Science Lab, Juice Boost Brightening Serum, 10 ml
BYBI, Blueberry Booster Every Day Facial Oil, 15 ml
Mudmasky, Vitamin-A Booster Blue Clay Mask, 60 ml
Philip Kingsley, Elasticizer Deep Conditioning Treatment, 75 ml
Algologie, Regard Des Vagues Refreshing Eye Gel, 15 ml
Nuxe, Rêve de Miel® Face and Body Ultra-Rich Cleansing Gel Mini, 30 ml
Nuxe, Huile Prodigieuse® Riche Multi-Purpose Dry Oil, 10 ml
Nail Kind, Strengether- Tough Love, 8 ml
L'Occitane, Herbae Hand Cream, 30 ml
Kate Somerville, Delikate Soothing Cleanser, 120 ml
Content value of this advent calendar: £450