NEW
Abbott Lyon
£249.00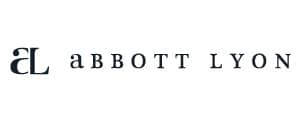 The Abbott Lyon 12 DAYS advent calendar is the perfect gift to offer to someone you love or to yourself to wait for Christmas and feel feminine and elegant each day.
In this calendar, you will find 12 luxury pieces of all types like rings, necklaces etc that you can personalize according to your tastes, initial and birthstone… Feel like a princess for the countdown and have a fairy and magical Christmas!
Plus : Abbott Lyon presents 2 jewellery advent calendars : gold or Silver version (see description)
Abbott Lyon Advent Calendar :
Abbott Lyon Advent Calendar 2023 – 24 day :
Discover 12 surprises in this Abbott Lyon advent calendar! It will include a whole host of the brand's most-beloved items, from earrings to necklaces, bracelets and rings, available in either gold or silver colours!
Once again this year, the calendars will be personalised to match the recipient's details. You get to choose their birthstone and initial letter to have them elegantly presented as stud earrings, pendants and rings. Not only this, their names will also be printed on the calendar box!
Whether you are treating yourself or someone you love, this box is going to bring it's recipients some magical Christmas love!
=> Discover full content in CALENDAR CONTAINS tab
Who is the Abbott Lyon Advent Calendar for?
This jewellery advent calendar is perfect for elegant women who like fine and qualitative jewellery to wear with their everyday looks and who like to changes her jewels according to her feelings, outfits or event. Feminine women will enjoy looking at these luxurious jewels each day and getting a nice collection of the best-sellers at home that they can wear whenever they want. It will make a perfect personalised gift for anyone of any age and style.
Why choose this Abbott Lyon Calendar?
With a personalised packaging, birthstones and initials, the Abbot Lyon Calendar will offer a luxurious experience to its recipient with its high-quality pieces that are guaranteed not to tarnish with time. The beautifully-craft pieces are made to go together through several mix-and-match options!
Not only this, but the box will complete your Christmas display at home this year!!
Contents value of this Advent Calendar :
The value of products (necklaces, rings, earrings etc…) contained in this jewellery Advent calendar is worth £450
Version available :
Abbott Lyon presents 2 jewellery advent calendar :
Abbott Lyon code / voucher :
Exclusive discount code :
Advantage:
Abbott Lyon does offer promotional offers to students and NHS workers.
To claim your student discount of 25% off you must have an existing Student Beans account.
Find here all the Advent Calendars with a discount code
Abbott Lyon Advent Calendar 2023 Release Date
The Abbott Lyon advent calendar's is available on Abbott Lyon Website
SPOILER:

Please note the full content of the Abbott Lyon advent calendar 2023 :

This jewellery advent calendar contains 12 jewellery pieces of all types like bracelets, earrings, rings... that you can customise in choosing between gold/silver, birthstone etc...
Sphere Chain Necklace - 18-20 in
Paperclip Chain Necklace  - 16-18 in
Sphere Chain Bracelet
Small Rope Chain Bracelet
Baguette Birthstone Pendant
Signature Initial Pendant
Crystal Heart Pendant
Crystal Star Pendant
Baguette Birthstone Ring
Twisted Ring
Baguette Birthstone Studs
Twisted Huggie Earrings
Content value of this advent calendar: £450