Missoma
£395.00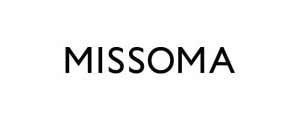 Introducing the Missoma Advent Calendar 2023 – a highly anticipated and exclusive calendar that will add a touch of elegance and sparkle to your holiday season!
Love Jewellery ? Inside, you will find 12 of the brand's most loved and best-selling gold pieces, with a combined value of £917.
Feeling lucky? Whoever finds a golden ticket in their advent calendar this year will win a diamond necklace (worth £495).
Happy unboxing!!
Plus: This advent calendar is available in silver, gold and fine-jewellery versions.
Missoma Advent Calendar :
Missoma Advent Calendar 2023 :
This year's calendar comes with a jewel-toned interior and is thoughtfully designed for year-round use as a sustainable keepsake.
Who is this calendar for?
The Missoma Advent Calendar is the perfect gift for someone who appreciates jewellery and enjoys the anticipation of unwrapping exquisite surprises.
It's ideal for individuals who love to accessorise with timeless and versatile pieces. Whether you're treating yourself or someone special, this calendar promises to bring joy and a touch of glamour to the holiday season, making it an exceptional choice for those who appreciate both style and sustainability.
Contents and value of this Advent Calendar :
Inside this calendar, you'll discover 12 beautifully crafted gift boxes made from FSC certified wood-free paper, each decorated with opulent gold foil numbers. Inside these little boxes you will find 12 of the brand's most loved and best-selling gold pieces.
The amount of products (necklace; bracelet; hoop earrings…) contained in this jewellery advent calendar is worth £917
=> Discover full content of this calendar in CALENDAR CONTAINS tab
Versions of this calendar:
Where to buy this calendar  :
Compare and buy this advent calendar at the best price on :
Missoma

Discount Code :

No promo code for the moment.
Advantage Missoma : FREE UK Next Day delivery on orders over £75, delivered next working day.
Promo code delivery Selfridges : Free delivery when you spend £150 with promo code : UKFREEDEL
Find here all the Advent Calendars with a discount code
Missoma

Advent Calendar 2023 Release Date :

This jewellery advent calendar is available on Missoma.com & Selfridges website
SPOILER:

Please note the full content of the 2023 Missoma Advent Calendar :

This luxury advent calendar contains 12 jewellery by Missoma : 
Amazonite Mini Pyramid Charm Hoops
Lucy Williams Tiny Orb Hoops
Lucy Williams Armour Cuff
Interstellar Drop Bracelet
Pavé Star Bracelet, Prism Studs
Pavé Huggies
Double Bar Studs
Zenyu Fan Gemstone Stud Earrings
Lucy Williams Tiny Horn Necklace
Harris Reed North Star Necklace
Bobble Chain Choke
Content value of this advent calendar 2023: £917