John Lewis & Partners Jewellery
John Lewis & Partners Jewellery
£199.00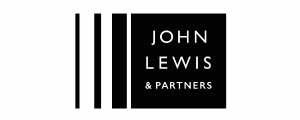 John Lewis & Partners 25 day jewellery advent calendar includes 22 items of gold and silver-plated jewellery that can be mixed and matched, layered and worn in a multitude of ways. The set also features 7 different semi-precious stones and other beautiful pendants which can be interchanged across the necklaces, earrings and bracelets, depending on your mood or to update your look.
What's more, the set includes 2 pouches for storage and a hair clip for the finishing touch. Ideal for the festive season and throughout the year ahead.
John Lewis & Partners Jewellery Advent Calendar :
John Lewis & Partners Jewellery advent calendar 2023 contains :
(2023 advent calendar currently not available, discover the contents of the latest advent calendar)

 
This jewellery advent calendar 2023 was designed in collaboration with up and coming British fashion illustrator Megan St Clair, the jewellery is housed in a beautifully decorated box with reversible drawers that you can reuse as a storage unit for your new accessories.
> Discover full content in the SPOILER tab
CONTENT VALUE OF THIS ADVENT CALENDAR 2023
Accessories advent calendar content value : not disclosed
SPOILER:

Please note the full content of the 2020 John Lewis & Partners Jewellery Advent Calendar:

The jewellery advent calendar includes:
Yellow gold-plated hoop earrings
Silver-plated hoop earrings
Yellow gold-plated belcher chain adjustable necklace (total length 45cm)
Silver-plated belcher chain adjustable necklace (total length 45cm)
Yellow gold-plated bobble chain long adjustable necklace (total length 56cm)
Silver-plated bobble chain long adjustable necklace (total length 56cm)
Yellow gold-plated belcher chain adjustable bracelet (total length 22cm)
Silver-plated belcher chain adjustable bracelet (total length 22cm)
Pair of yellow gold-plated freshwater pearl charms
Pair of yellow gold-plated yellow onyx charms
Pair of silver-plated rose quartz charms
Pair of silver-plated blue lace agate charms
Yellow gold-plated hammered teardrop disc pendant
Silver-plated hammered teardrop disc pendant
Yellow gold-plated twist circle pendant
Silver-plated cubic zirconia circle pendant
Labradorite yellow gold-plated teardrop pendant
Green onyx yellow gold-plated teardrop pendant
Blue lace agate silver-plated teardrop pendant
Pair of green onyx yellow gold-plated stud earrings with butterfly backs
Pair of labradorite yellow gold-plated stud earrings with butterfly backs
Pair of amethyst silver-plated stud earrings with butterfly backs
Drawstring jewellery pouch 12x9cm
Drawstring jewellery pouch 18x12cm
Yellow gold-plated twist circle hair clip
Content value of this advent calendar 2021: not disclosed