NEW
Oliver Bonas – Jewellery
£275.00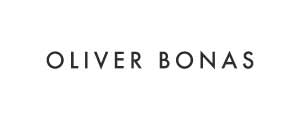 With 12 jewellery surprises inside, prepare you to a moment of love and luxury with new Olivier Bonas Jewellery advent calendar 2023.
Treat someone you love (or yourself) to twelve days of gold jewellery surprises. Click read more to reveal what's inside this limited-edition box.
Plus : 2 versions : Gold Jewellery // Silver Jewellery
Oliver Bonas - Jewellery Advent Calendar :
Oliver Bonas Jewellery Advent Calendar 2023 :
Discover twelve days of gold jewellery in this Oliver Bonas Jewellery Advent Calendar 2023 !
moon pendant necklace, heart pendant necklace, chain bracelet or pair of heart stud earrings.. Discover a unique selection of gold-plated jewellery to be mixed, matched, layered and personalised – you can thread the charms onto the hoop earrings, bracelets, necklaces, or even a piece of your own. Each piece comes in a cotton pouch to keep it protected when it's not being worn, and every pair of earrings are also packaged in a sealed hygiene bag
Features
Style: Jewellery advent calendar
Limited edition
12 gold jewellery pieces inside
Keepsake jewellery box with reversible drawers
Fabric pouch for each jewellery piece
=> Discover full content in CALENDAR CONTAINS tab
Who is the Oliver Bonas Advent Calendar for?
Dedicated to beauty, and more particularly to skin care, the Oliver Bonas Advent calendar is aimed at women who want to take care of themselves, of their skin and who need to feel fresh, soft and beautiful everyday with botanical skin-care. It will be perfect for beautistas who like to try new and qualitative beauty products.
Contents value of this Advent Calendar :
The value of products (bracelet; pendant; charms; earrings…) contained in this Jewel Advent calendar is not disclosed.
Other available versions of this Advent Calendar :
Oliver Bonas presents 2 versions of this jewel advent calendar :
Oliver Bonas code / voucher :
No promo / discount code available to this advent calendar at the moment
Find here all the Advent Calendars with a discount code
Oliver Bonas Advent Calendar 2023 Release Date
The advent calendar is available on Olivier Bonas website
SPOILER:

Please note the full content of the 2023 Oliver Bonas Jewellery advent calendar:

This advent calendar contains 12 jewellery surprises : 
1 x disc pendant layered necklace
1 x star pendant necklace
1 x green tourmaline pendant necklace
1 x snake chain necklace
1 x bar chain bracelet
1 x snake chain bracelet
1 x pair of green tourmaline huggie earrings
1 x pair of pearl stud earrings
1 x pair of round hoop earrings
1 x pair of pearl & disc huggie earrings
1 x pair of green onyx stud earrings
1 x pair of twist hoop earrings
Content value of this advent calendar: not disclosed