NEW
Degusta Box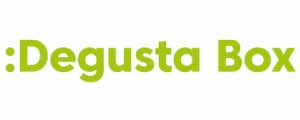 Discover new products every day . In the Advent calendar greedy 2023 of Degusta Box you will find the marks you receive in your favorite Degusta Box, but also full of festive and exclusive news! All available in a limited edition Advent calendar valued at over £ 50!
Exclusif discount code : Get £5 OFF with a promo code (see description)
Degusta Box Advent Calendar :
Degusta Box Advent Calendar 2023 :
Add a delight to every day in the countdown to Christmas 2023. Discover the Degusta Box Limited-Edition Advent Calendar: 24 tasty food and drinks for 24 days of festive foodie fun. Perfect for enjoying at home with your loved ones or even as a present for a special foodie in your life!.
Everyday is planned to provide you with a different delicious surprise! You'll will also be saving with this box, as its overall price is less than the value of the products included.
A tasty and exciting journey is guaranteed with this box!
24 Days of Surprises : The perfect calendar to get a taste of the Christmas festivities.

Discovery and indulgence : Order your Calendar quickly! There will not be for everyone…

Fun for the whole family : The best surprise for you and the perfect gift for your loved ones.

Free delivery : Free delivery of the advent calendar to a relay point! all you have to do is slip it under the Christmas tree to enjoy it!
Who is this Degusta Box calendar for?
The Degusta Box advent calendar is for all foodies; men; women; teenagers; everyone who likes to discover different products and who is looking for a multi-brand box of tasty goodies to try out new savoury and sweet surprises.
Indeed, Degusta Box, a monthly subscription box, offers some of the latest food and drink innovations in the market. Subscribers receive delicious full-size surprises. They don't just come from the most famous brands in the country, but also a lot are newly released products coming from new brands that haven't made it to the shelves yet!
Contents and value of this Degusta Advent Calendar :
Appetisers; snacks; afternoon tea; dessert… who knows what is hidden behind the doors of this gourmet advent calendar… One thing is certain, you are going to enjoy it.
The value of products (food; savoury snacks; sweet treats, drinks…) contained in this food Advent calendar is worth £50
=> Discover full content of this calendar in CALENDAR CONTAINS tab
Degusta Box Discount Code :
Promo code exclusif : Get £5 OFF with promo code ADVLEC23 
New customers can get their first box for only 7.99 (instead of 12.99) and delivery is free! CODE: DEGUSTA5
Advantage Degusta Box : FREE UK Delivery for this calendar
Find here all the Advent Calendars with a discount code
Advent Calendar 2023 Release Date :
Degusta Box advent calendar 2023 is available on degustabox.com  estimated delivery is on November 6 – November 24
SPOILER:

Please note the full content of the Degusta Box Advent Calendar 2023:

This advent Calendar contains 24 Festive Surprise Foods and Drinks.

We cannot tell you what is in this calendar yet, surprise obliges. But all we can tell you is that it is very varied, very good and that great discoveries await you, without any disappointments! And guess what, the whole family will get to enjoy it!
Content value of this advent calendar : £50