NEW
Bonne maman
£31.95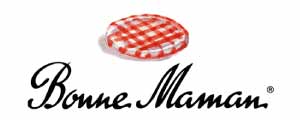 Colour your Christmas with the 2023 advent calendar !
Add lovely vibrant colours and delicious spread to your Christmas 2023 with the scrumptious Bonne Maman Advent Calendar 2023. Doors one to 24 include 17 30g mini jar of jam, in different flavour combinations, plus 6 Herbal teas and one surprise.
The French jam brand has created the most adorable new way to enjoy its delicious and wide range of flavours this festive season, a jam advent calendar. Make sure to try it !
Every recipe developed especially for the season and not usually available in the UK – such as: Milk Caramel with Cinnamon Spread, Pineapple and Ginger Spread, Quince with chunks Extra Jam and Raspberry with Dark Chocolate Spread
The advent calendar can be pre-ordered now for deliveries starting mid-October. 
Available on Amazon US
Bonne maman Advent Calendar :
Bonne maman advent calendar 2023 :
Get ready to embark on a sweet journey with the limited edition 2023 Bonne Maman Advent Calendar – a perfect gift or a splendid treat for yourself this holiday season. Brighten up breakfast time with 23 treats and an extra surprise inside this calendar.
This year's calendar illustrates a beautiful design, featuring Santa's enchanting Christmas workshop filled by his merry elves with exclusive treats and surprises that are sure to warm your heart.
Contents and value of this Bonne Maman Advent Calendar :
The calendar includes seventeen jars of 30g mini jars, six tea sachets of specialist infusions, and one final surprise gift to celebrate the magic of Christmas Eve.
Every online order this year will also receive an extra special gift box filled with brand-new spreads to further upgrade your breakfast game.
From Apricot and Banana to Raspberry and Dark Chocolate, Sweet Orange, Guava and Lime, Cherry with Pink Peppercorn Spreads, get ready to explore the different irresistible flavors. As if that wasn't enough, you'll also find a Bonne Maman knife to make your spreading experience even more delightful.
The value of products ( 17 mini fruit spreads and 6 herbal teas plus the extra new spreads package, knife and surprise) contained in this foodie Advent calendar is not disclosed
=> Discover full content of this calendar in CALENDAR CONTAINS tab
Who is Bonne Maman Advent Calendar for?
The Bonne Maman Advent Calendar is perfect for anyone who appreciates the joy of savoring delicious new flavors and indulging in delightful surprises during the holiday season. It's a fantastic gift for foodies, jam enthusiasts, tea lovers, and anyone looking to make their Advent morning countdown truly special. Whether you're gifting it to a loved one or treating yourself, this calendar is designed to bring a touch of delicious delights wrapped in festive magic to your December mornings.
Where to buy this calendar :
Compare and buy this calendar at the best price on this eshop
Previous version :
Bonne Maman Discount Code :
No promo / discount code available to this advent calendar for the moment
Find here all the Advent Calendars with a discount code
Bonne Maman Advent Calendar 2023 Release Date :
The advent calendar can be pre-ordered now for deliveries starting mid-October. 
SPOILER:

Please note the full content of the 2023 Bonne maman Advent Calendar :

This foodie advent calendar contains 23 unique Bonne Maman treats :
 17 mini spreads
Apricot and Banana Spread
Sweet Orange, Mandarin and Passion Fruit Spread
Milk Caramel with Cinnamon Spread
Apricot with Lavender Spread
Raspberry and Dark Chocolate Spread
Pineapple and Ginger Spread
Fig with Cardamom Spread
Sweet Orange, Guava and Lime Spread
Peach with Jasmine Flower Spread
Mara des Bois Strawberry Spread
Chestnut and Orange with Spices Spread
Strawberry and Guava Spread
White Nectarine and Peach with Lemon Verbena Spread
Mirabelle Plum with spices Spread
Quince with chunks Extra Jelly
Cherry with Pink Peppercorn Spread
Six sachets of herbal teas:
Morning Blend Herbal tea
After Dinner Herbal Tea
Silent Night Herbal Tea
Quiet Moment Herbal tea
Soothing Herbal tea
Christmas Blend Herbal Tea
Complementary gift box for online orders includes:
Hazelnut Chocolate Spread
Velvety smooth and sumptuous. No palm oil.
Chocolate and Orange Spread
Rich, dark chocolate with tangy orange zest. No palm oil.
Caramelised Apple Spread
Delicious buttery apple, reminiscent of a French 'Tarte Tatin'.
Bonne Maman knife
Content value of this advent calendar: not disclosed