Kinder Bueno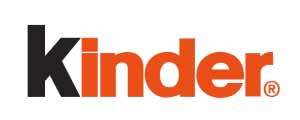 Wait for christmas with this Kinder Bueno advent calendar! Filled with delicious mini classics white and dark chocolates, you will also find a full size one for the 24th day! Be surprised and savour each day of the christmas countdown!
Plus: discover more version of this chocolate advent calendar (see description)
Kinder Bueno Advent Calendar :
Kinder Bueno Advent Calendar 2023 :
Discover kinder bueno chocolates bestsellers in this Kinder Bueno Advent Calendar 2023 ! 24 days of delicious and yummy chocolates to wait for christmas!
This sweety advent calendar won't leave you indifferent, for sure! Beyond its attractive white and red appearance, it is packed with 24 mini classic, white or dark kinder Bueno chocolates and a full size Classic kinder Bueno on the 24th day!
=> Discover full content in CALENDAR CONTAINS tab
Who is the Kinder Bueno Advent Calendar for?
This advent calendar will be perfect for all children and adults chocolates lovers or kinder lovers. Every foodie or greedy child/person will also love it!
Contents value of this Advent Calendar :
The value of products (mini-black and white kinder bueno) is not disclosed.
Other Versions of this calendar:
You an find this calendar in the following versions:
Kinder Bueno code / voucher :
No promo / discount code available to this advent calendar for the moment
Find here all the Advent Calendars with a discount code
Kinder Bueno Advent Calendar 2023 Release Date
The advent calendar is already available on boots.com and amazon.co.uk
SPOILER:

Please note the full content of the 2023 Kinder Bueno advent calendar:

This chocolate advent calendar contains 24 Kinder Bueno chocolates:
12 mini classic white Kinder Bueno
11 mini classic dark Kinder Bueno
1 full size Classic kinder Bueno