The Body Shop
£59.00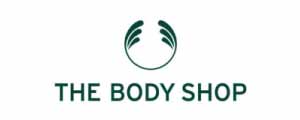 The countdown begins! Celebrate the start of Christmas with The Body Shop Advent Calendar 2023 : "The advent calendar of change". It is full of surprises to uplift, pamper and rejuvenate. Discover a unique selection of 24 beauty products, favorite collections including bestsellers in skincare, deliciously scented body and bath care, makeup and much more.
Plus Discount code  : 20% off (almost everything), or 25% off when you spend £40 with promo code (see description)
The Body Shop Advent Calendar :
The Body Shop Classic advent calendar 2023 :
Step aside dear chocolate; The Body Shop presents beauty advent calendars 2023 here : THE ADVENT CALENDAR OF CHANGE. Although we still do love a sweet treat, popping open a beauty advent calendar door daily to a new skincare saviour, body care bestseller, face mask or must-have makeup is even sweeter.
Contents value of this Advent Calendar :
The value of products (soap; mask; cream; shampoo…)  contained in this beauty Advent calendar is worth £119
=> Discover full content of this calendar in CALENDAR CONTAINS tab
Why buy this advent calendar :
The Body Shop's "Advent Calendar of Change" is a treasure trove of skincare and body care delights, designed to make your holiday season truly special.
Priced at £59 but boasting a value of £119, this calendar offers a substantial saving of £60.
It features 24 carefully curated surprises, including potent skincare solutions and indulgent body care products. What sets this calendar apart is its commitment to sustainability. Some of the bottles and tubs are made with Community Fair Trade recycled plastic, sourced from the streets and coastlines of India.
This initiative supports Plastics for Change in their fight against plastic pollution and for improved working conditions. Small in size but big on treats, this Advent calendar is not just a gift to you but also a gift to the planet.
Who is this The Body Shop calendar for?
With its affordable budget (only £59), varied beauty products, and an attractive look, The Body Shop Advent calendar in its discovery version will appeal to all young women and women who wish to enjoy moments of fragrant well-being. Mainly oriented towards body cosmetics (shower gel; soap; bubble bath; body butter, etc.) and face care (balm; cream; mask; cleanser); the brand offers you a simple and effective beauty Advent calendar.
While keeping its values, preservation of the environment , fair trade , and cruelty-free, you will appreciate the quality and the scents of the products in this box whose total value reaches more than £85.
Version of this advent calendar :
Discover 4 versions of The Body Shop beauty Advent Calendar 2023 :
The Body Shop Discount Code :
Discount code : 20% off (almost everything), or 25% off when you spend £40* code: THRIVE (Valid September 28, 2023 – October 02, 2023)
Gift : Free Vitamin C Trial Kit Free when you spend £39 with code : GLOW (02/08/2023 – 04/09/2023)
Advantage The Body Shop : Free delivery when you spend £30
Discover here all the Advent Calendars with a discount code
The Body Shop Advent Calendar 2023 Release Date :
The advent calendar is available on Thebodyshop
SPOILER:

Please note the full content of the The Body Shop Advent Calendar 2023 :

This beauty advent calendar contains 24 little treats for skincare routine :
Mango Hand Balm 30ml
Avocado Shower Cream 60ml
Tea Tree Skin Clearing Toner 60ml
Shea Body Butter 50ml
Small Ramie Lily
Coconut Shower Cream 60ml
Pink Grapefruit Soap 100g
Satsuma Shower Gel 60ml
Shea Shampoo 60ml
Shea Conditioner 60ml
British Rose Hand Cream 30ml
Tea Tree Skin Clearing Facial Wash 60ml
Olive Soap 100g
Pink Grapefruit Shower Gel 60ml
Almond Milk Hand Balm 30ml
Strawberry Shower Gel 60ml
British Rose Facial Mask 15ml
Hair Claw
Vitamin E Sheet Mask 18ml
Strawberry Lip Butter 10ml
British Rose Shower Scrub 50ml
Pink Grapefruit Hand Cream 30ml
Mango Shower Gel 60ml
Avocado Body Butter 50ml
Content value of this advent calendar: £119