Decléor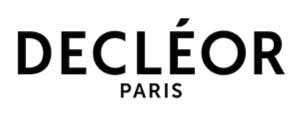 The Decleor 2023 Advent Calendar is a superb selection of 24 beauty products: a wonderful blend of skincare including cleansers, masks, treatments, bath and body products. We love Aromessence balms for their soothing and moisturizing side. Not to mention the new ones we can't wait to try.
This beauty advent calendar 2023 invite you to discover the Decléor range and its beautiful essences encapsulated in this beauty advent calendar. 24 Full-Sized & Deluxe-Sized products to discover your complete beauty routine, worth £417!
Plus Discount : Get 20% off with promo code EXTRA
Decléor Advent Calendar :
Decleor Advent Calendar 2023 :
Start the Christmas countdown 2023 by exploring the power of essential oils with Decleor Advent Calendar 2023 of 24 surprises : ESSENTIAL OILS LAB CHRISTMAS ADVENT CALENDAR. A Skincare advent Calendar for all skin types
6 Full Sized Products
13 Travel Sized Products
4 Sample Products
The masterpiece of our laboratory!
Decleor hands you over the keys of its lab, bringing together the expertise and science of our innovative products. This beauty advent calendar invite you to discover the Decléor range and its beautiful essences encapsulated in one box.
Unlock the doors of this advent calendar and reveal the best-selling beauty products to experience the power of Essential Oils skincare by Decleor. Perfect for a beauty routine.
=> Discover full content of this calendar in CALENDAR CONTAINS tab
Who is this Decleor calendar for?
For all those who wish to take advantage of the benefits of natural essential oils to take care of their skin, the Decléor Advent calendar will offer you a wonderful countdown! Created in 1974, the brand which understood the importance of the extraordinary therapeutic power of essential oils , has produced a calendar with its best face and body  care cosmetics .
Entirely composed of natural ingredients , Decléor wishes to take care of you with products and solutions for dull complexion, first wrinkles and imperfections. But that's not all since she wants women to shine with all their beauty, nourishing their body and paying attention to their inner balance .
A beauty advent calendar that draws on the best of nature to serve the well-being of the skin and the mind . A beautiful promise for a unique Advent.
Contents value of this Advent Calendar :
The value of products (mask; cream; scrub; serum..) contained in this beauty Advent calendar is worth £363
Where to buy this advent calendar :
Buy this Advent calendar at the best price in one of these eshops:
Decleor Discount Code :
PROMO CODE

Lookfantastic: get 20% Off with discount code : EXTRA
Discover here all the Advent Calendars with a discount code
Decleor Advent Calendar 2023 Release Date
The advent calendar will be soon available on Lookfantastic and Decleor
SPOILER:

Please note the full contents of the 2023 Decleor advent calendar:

This beauty advent calendar contains 24 beauty product for skincare routine :
Neroli Bigarade Cleansing Mousse (50ml)
Neroli Bigarade Aromessence Serum (5ml)
Neroli Bigarade Light Day Cream (15ml)
Green Mandarin Sun-kissed Cream (15ml)
White Magnolia Rosy Cream (15ml)
Rosemary Black Clay Mask (15ml)
Antidote Advanced Concentrate (10ml)
Neroli Bigarade Comforting Body Milk (50ml)
Neroli Bigarade Bath & Shower Gel (50ml)
1000 Grains Body Exfoliator (50ml)
White Magnolia Hand Cream (50ml - Full-Sized)
Rosemary White Daily Care (50ml - Full-Sized)
Cica Mask (50ml - Full-Sized)
Jasmine Eye Cream (15ml - Full-Sized)
Cornflower Eye Gel (15ml - Full-Sized)
Sweet Orange Sleeping Mask (50ml - Full-Sized)
White Magnolia Facial Massage Tool
Lavender Fine Shower Gel (50ml)
Green Mandarin Aromessence (0,7ml)
Lavender Fine Aromessence (0,7ml)
Neroli Bigarade Night Balm (2,5ml)
Rosemary White Clay Daily Care (2ml)
Neroli Bigarade BB Cream (15ml)
Neroli Bigarade Cleansing Milk (50ml)
Content value of this advent calendar: £363