NEW
Avant Skincare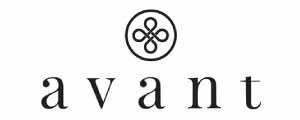 Introducing the Avant advent calendar. Each day you will discover an exquisite addition to the most luxurious skincare and wellness routine.
Discover Avant Skincare's Zodiac Advent Calendar 2023. Dive into a celestial journey of beauty and astrology, with 12 days of rejuvenating products tailored to each zodiac sign. Elevate your festive skincare routine with this limited-edition offering
Every drawer of this beauty advent calendar 2023 reveals an Avant treasure that will not only delight your skin but also your day. Take the time to immerse yourself in the world of Avant and travel with us on this journey to glowing, youthful skin from the inside and out.
Discount code : Get 5% Off of this advent calendar with Exclusive code (see description)
Available of pre-order
Avant Skincare Advent Calendar :
Avant Skincare Advent Calendar 2023 :
Enjoy 12 Days of Beauty with the Avant Advent Calendar! It is packed with 12 full and travel size skincare treats to delight your entire face.
This beauty advent calendar won't leave you indifferent! You'll find inside variety beauty treats such as hand cream, lotion, serums…from Centifolia, Blue Volcanic Stone and more!
=> Discover full content in CALENDAR CONTAINS tab
Why buy this beauty advent calendar :
Introducing Avant Skincare's enchanting "12 Days of Beauty x Zodiac Advent Calendar 2023." This celestial celebration seamlessly blends the mystique of astrology with the world of beauty and skincare.
Dive into a transformative journey of rejuvenation, where each day unveils a product specially paired to a zodiac sign, guiding users towards a luminous mind, body, and spirit. As Christmas approaches, elevate your skincare regimen and indulge in Avant's most cherished products that resonate with the unique traits of the zodiac signs, ensuring a magical festive season.
Some standout products include the Glycolic Acid Vivifying & Firming Body Treatment, Protein-complex Restructuring Niacinamide Defense Serum, and the Harmonious Rose Quartz Revitalising & Firming Mask. Experience the cosmos and skincare harmoniously intertwined, making each day leading to Christmas a radiant revelation
Who is the Avant Skincare Advent Calendar for?
Dedicated to beauty, and more particularly to skin care, the Avant Skincare Advent calendar is aimed at women who want to take care of themselves, of their skin and who need to feel fresh, soft and beautiful everyday with natural skin-care.
It will be perfect for beautistas who have to be cautious of their sensitive skin and who want to preserve it from environmental agressions.
Contents value of this Advent Calendar :
The value of products (serum; cream; lotion; cleansing…) contained in this beauty Advent calendar is worth £877
Version available of this advent can :
Avant introduces to 2023 Three versions of its beauty advent calendars :
Avant Skincare code / voucher :
Discount code : Get 5% Off of this advent calendar with Exclusive code: EXTRA5
Advantage Avant : Free shipping worldwide
Find here all the Advent Calendars with a discount code
Avant Skincare Advent Calendar 2023 Release Date
The advent calendar is available on pre-order on Avant Skincare website
SPOILER:

Please note the full content of the 2023 Avant Advent Calendar:

This beauty advent calendar contains 12 beauty product for skincare treats :
Hand Nail & Cuticle Anti-ageing Cream
Glycolic Acid Vivifying & Firming Body Treatment
Supreme Hyaluronic Acid Antioxidising Duo Moisturiser
Protein-complex Restructuring Niacinamide Defense Serum
Serene Scalp Recovery Exfoliating Treatment
Antioxidising Micro-algae Eye Protect Serum
Centifolia Rose Radiance Capturing Mask
Deluxe Hyaluronic Acid Vivifying Face & Eye Night Cream
Power E Jojoba Facial Drop Treatment
Intense Cupuacu Replenishing & Nourishing 2-1 Lip Repair Mask
Harmonious Rose Quartz Revitalising & Firming Mask
Blue Volcanic Stone Purifying & Antioxidising Cleansing Gel
Content value of this advent calendar 2023: £877