Babor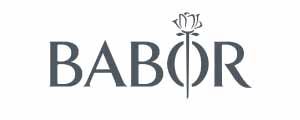 Enjoy a new ampoule every day and treat your skin to a special form of skincare. With this beauty advent calendar 2023 intensive treatment in the run-up to the festivities, give your skin the valuable active ingredients it needs to strengthen, protect and firm it.
Your personal treatment plan: Every intensive active treatment begins by thoroughly hydrating your skin. Next, your skin receives targeted active ingredients to revitalise, rejuvenate and firm. After 24 days, experience the feeling of a youthful, vibrant complexion and reveal your full beauty and radiance.
Extra 30% off Advent Calendars: Use Code ADVENT30
Babor advent calendar 2023 :
24 perfectly coordinated active agent concentrates in the exclusive BABOR Advent Calendar 2023. The all-round care treatment with valuable ingredients provides an unforgettable feeling on the skin. For radiantly beautiful, youthful looking skin and a relaxed complexion for the Christmas season. 24 expert prepared ampoule colletion designed to maximize skin results!
Give yourself a portion of joy every day when you open this glamorous Beauty Advent calendar and experience exclusive beauty power waiting for you behind 24 doors. With radiant skin and an incomparable skin feeling, nothing more stands in the way of the most beautiful days of the year.
Who is this Babor Advent calendar for?
The Babor Advent calendar is ideal for anyone who wants to take advantage of Advent to carry out an intense and beneficial treatment for their face. Recognized since 1956 for its face care formulas based on essential oils , the brand offers you in this beauty box 24 days, 24 vials , to cleanse, nourish and protect your skin.
The scientific precision of the formulas developed by Babor guarantees you in-depth care to regenerate your face and give it a second wind. This beauty advent calendar is the perfect opportunity to set up a beauty routine planned and designed by experts .
Content and value of this Advent Calendar 2023 :
Inside this calendar you will find a collection of potent formulas useful for every skin type. With a careful selection of high-performance ampoules, each one contains a unique elixir to enhance your skin's beauty. These formulas are packed with high-quality ingredients, such as hyaluronic acid, vitamins, and plant-based extracts, to provide intense nourishment and visible results.
Contents inside (twenty-four single-use ampoules) this beauty advent calendar is worth : not disclosed
=> Discover full content of this calendar in CALENDAR CONTAINS tab
Babor Discount Code :
No promo code / voucher for the moment
Advantage Allbeauty : FREE UK Delivery Over £25
Find here all the Advent Calendars with a discount code
Babor Advent Calendar 2023 Release Date :
The advent calendar is available on Babor.com and allbeauty.com
SPOILER:

Please note the full content of the 2023 Babor advent calendar:

This beauty Advent Calendar contains 24 perfectly coordinated active agent concentrates for skincare by BABOR
2 x DOCTOR BABOR Power Serum Ampoule Hyaluronic Acid
2 x Hydra Plus
2 x Algae Vitalizer
2 x Perfect Glow
1 x DOCTOR BABOR Power Serum Ampoule Vitamin C
3 x DOCTOR BABOR Power Serum Ampoule Beta Glucan
3 x Active Night
3 x Multi Vitamin
3 x 3D Firming
3 x Lift Express
Content value of this advent calendar: not disclosed