BareMinerals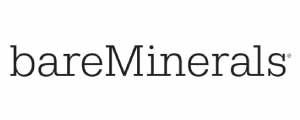 Count down to the holidays with this limited-edition BareMinerals advent calendar 2023 featuring 12 makeup and skincare favorites. Behind each door is the gift of healthier, more beautiful skin!
bareMinerals new limited-edition beauty advent calendar makes counting down to the holidays even more exciting.
Discover a new mini makeup or skincare surprise behind each of the 12 windows. It's the perfect indulgence for the clean beauty lover in your life!
BareMinerals Advent Calendar :
BareMinerals Advent Calendar 2023 :
Be prepared to embark on a beauty journey like no other with the bareMinerals Holiday 2023 Advent Calendar—an exquisite 12-day countdown to the holiday season.
Unveil 12 Days Of mini sized clean beauty designed to infuse your days with radiant glamour!
Who is this Bare Minerals calendar for?
The bareMinerals Holiday 2023 Advent Calendar is a fantastic treat for makeup and beauty lovers who enjoy top-notch makeup and skincare. Whether you're already a big fan of bareMinerals or just want to spice up your beauty routine for the holidays, this calendar is like a ticket to pampering yourself in style. It's great for folks who want to look extra dazzling at holiday parties and for those who love the excitement of unwrapping a new beauty surprise every day.
Content value of this Advent Calendar :
Inside the bareMinerals 2023 Advent Calendar, you'll find a wonderful collection of luxurious, full-sized and mini beauty essentials. This calendar provides exceptional value and an opportunity to experience the best of bareMinerals
The value of products (serum; lipstick; mascara..) contained in this Advent calendar is worth £183
=> Discover full content of this calendar in the CALENDAR CONTAINS tab
BareMinerals code / voucher :
No available promo / discount code for this advent calendar at the moment.
Find here all the Advent Calendars with a discount code
Where to buy this Advent Calendar :
Compare and buy this advent calendar at the best price :
BareMinerals Advent Calendar 2023 Release Date
The advent calendar is already available on LookFantastic and bareMinerals websites
SPOILER:

Please note the full content of the 2023 bareMinerals advent calendar:

This beauty advent calendar contains 12 full-size and mini vegan skincare and makeup essentials :
Full-Sized Mineralist Lasting Eyeliner in 'Onyx' 0.35g
Full-Sized Loose Blush in 'Rose Radiance' 0.85g
Full-Sized Loose Eye Colour in 'Queen Phyllis' 0.57g
Full-Sized Mineralist Lip Gloss-Balm in 'Sincerity' 4ml
Mini Skinlongevity Long Life Herb Serum 15ml
Mini Ageless Phyto-Retinol Eye Cream 5g
Mini Ageless 10% Phyto-Retinol Night Concentrate 8ml
Mini Smoothness Bare Haven Moisturiser 15ml
Mini Mineral Veil Loose Setting Powder 2g
Mini All Over Face Colour Loose Bronzer 0.57g
Mini Maximist Phyto-Fiber Volumizing Mascara 5ml
Mini Mineralist Hydra-Smoothing Lipstick in 'Honesty' 1.8g
Content value of this advent calendar: £183