By Terry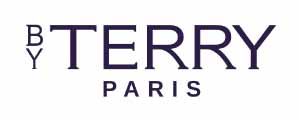 It's called "Opulent Star" that will take care of your beauty for over 24 days! The new By Terry Advent calendar 2023 contains new surprises dedicated to skincare and of course makeup!
Experience the luxury of BY TERRY with this beauty Advent Calendar. Unveil a daily surprise of iconic skincare and makeup products, all in a festive eco-friendly packaging. A must-have for beauty enthusiasts!
Lip liner; Bronzer; Primer, balm and makeup accessories, this Calendar 2023 is packed with opulent cosmetics, makeup and beauty tools in both full and mini sizes. Hidden behind individual windows, the festive calendar offers a treat for each day of December.
By Terry Advent Calendar :
By Terry Advent Calendar 2023 :
Discover BY TERRY's bestsellers and most-popular products in the Opulent Star Advent Calendar 2023, a luxurious Christmas gift that promises to fill your days with opulence and beauty!
24 beauty products for skincare, makeup and beauty tools in full and mini sizes await you  inside this calendar.
This gift features an exquisite electric pattern signed BY TERRY, designed to bring joy during the festive period
Contents and value of this By Terry Advent Calendar 2023:
The Opulent Star advent calendar won't leave you indifferent, that's for sure! Beyond its attractive bright red appearance, it is packed with 24 beauty products, 10 full-size makeup & skincare must-haves, 12 travel-sized essentials and 2 face and eye brushes. A limited edition including the essentials of the brand: Balms; serums, luminizer, primer, pencil and lipstick and iconic skincare products.
The value of products (hand cream; brush; powder; face cream..)contained in this Beauty Advent calendar is worth £520
=> Discover full content in CALENDAR CONTAINS tab
Who is the By Terry calendar for?
Dedicated to beauty, and more particularly to make-up and skin care, the By Terry Advent calendar is aimed at women who want to treat themselves to a luxurious box to take care of themselves and afford innovative beauty accessories. . Founded by Terry de Gunzberg, this French brand promotes healthy and radiant skin. These medical studies allowed him to invent countless products and formulas that make him famous today.
Between innovation and tailor-made cosmetics, this beauty Advent calendar contains top-of-the-range, innovative, qualitative and effective products. So if you share By Terry's philosophy; "to introduce women to their own beauty, from the most novice to the most experienced, by providing them with simple and innovative solutions"; your countdown this year, like a beauty routine, will be simply opulent!
Where to buy this advent calendar :
Compare and buy this advent calendar at the best price on :
By Terry code / voucher :
PROMO CODE

Lookfantastic: get20% Off with discount code : EXTRA
Advantage Lookfantastic : FREE UK Delivery Over £25
Find here all the Advent Calendars with a discount code
By Terry Advent Calendar 2023 Release Date
The advent calendar is available on By Terry
SPOILER:

Please note the full content of the 2023 By Terry advent calendar:

This beauty advent calendar contains 24 beauty products for skincare, makeup and beauty tools in full and mini sizes
HYALURONIC GLOBAL EYE SERUM - 15 ml
HYALURONIC GLOBAL FACE CREAM (travel size) - 15 ml
HYALURONIC HYDRA-PRIMER - 40 ml
BRIGHTENING CC SERUM (travel size) - 3. APRICOT GLOW 10ml
EYE SCULPTING BRUSH
HYALURONIC HYDRA BALM - 4. DARE TO BARE
OMBRE BLACKSTAR - 4. BRONZE MOON
MASCARA TERRYBLY (travel size) - 1. BLACK PARTI PRIS
BRIGHTENING CC LUMINIZER
BAUME DE ROSE LIP CARE (travel size) - 2,3g
BRIGHTENING CC SERUM (travel size) - N4. SUNNY GLOW 8ml
BAUME DE ROSE BIPHASE MAKEUP REMOVER (travel size) - 30 ml
LASH-EXPERT TWIST BRUSH - 1. MASTER BLACK
BAUME DE ROSE MICELLAR WATER (travel size) - 30 ml
CRAYON BLACKSTAR - 1. BLACK PRINT
BRUSH
TEA TO TAN FACE & BODY BRONZE (travel size) - 30 ml
BAUME DE ROSE TINTED LIP CARE - 2. RED CARPET
LIP EXPERT SHINE - 5. CHILI POTION
BAUME DE ROSE ALL-OVER OIL FACE – BODY – HAIR (travel size) - 30 ml
HYALURONIC PRESSED HYDRA-POWDER (travel size) 8 HYALURONIC ACID TYPES EXCLUSIVE TECHNOLOGY - 0. COLORLESS 2.5 g
BAUME DE ROSE LIP CARE - 2.3g
TOOL-EXPERT RETRACTABLE KABUKI BRUSH
HYALURONIC HYDRA-POWDER (8 HYALURONIC ACID TYPES EXCLUSIVE TECHNOLOGY) - 0. COLORLESS 10 g
Content value of this advent calendar: £520