NEW
MAC Cosmetics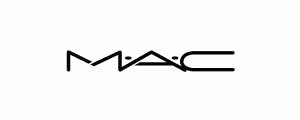 Discover the new MAC Advent calendar 2023 with a design, like every year, always so surprising and special!
The calendar "Frosted Frenzy" contains 24 days of MAC products, including eye shadows, lipsticks, limited edition gel  pencil eyeliners, and mascara.
With 21 full-sized products, this perfect beauty advent calendar makes the perfect gift to the makeup addicts in your life!
MAC Cosmetics Advent Calendar :
MAC Cosmetics Advent Calendar 2023 :
Introducing the sensational 2023 'Frosted Frenzy' Advent Calendar by MAC – the ultimate beauty collection for this Christmas season!
Unlock the magic of the holiday season with this luxurious Advent Calendar, featuring 24 surprises, both mini and full-sized, waiting for you to discover each day. Presented in an exquisite snowy-white and shiny chrome keepsake box, it's the perfect gift for beauty enthusiasts and makeup lovers.
The calendar that all make up enthusiasts have been waiting is set to be released very soon!
Content and value of this Advent Calendar :
Inside your beauty advent calendar get ready to discover 24 days of MAC products – 21 of which are full-size – including lipsticks, lipglass, eyeshadows and eyeliners.
From iconic favorites like the MACStack Mascara, the lustre and matte lipsticks in stunning shades, to limited edition Colour Excess Gel Pencil Eyeliners, and the velvety Powder Kiss Lipsticks, this calendar includes some  of MAC's top-rated products.
The value of products contained in this beauty Advent calendar is worth £485
=> Discover full content of this calendar in CALENDAR CONTAINS tab
Who is this calendar for?
The MAC Cosmetics Advent calendar is perfect for people of – 'all ages, all skin tones, and all genders,' as stated by the brand– who seek a makeup-focused beauty countdown. Whether you're a makeup enthusiast or a passionate makeup lover, this brand has everything in store to please you with a range of high-quality, colourful products and accessories.
Initially focused on the film and photography industry, MAC Cosmetics quickly became a reference both professional and everyday makeup thanks to its bold colors and long-lasting formulas.
With its advent calendar, MAC Cosmetics invites you to discover the best of its beauty expertise through these 24 products. From eyeshadows that made international models radiate to lipsticks that added the fine finish to the beauty of renowned celebrities, you'll have everything you need to shine during the holiday season!
Where to buy this advent calendar :
Buy this Advent calendar at the best price in one of these eshops:
MAC Cosmetics Discount Code :
No promo code / voucher for the moment for this calendar
Advantage Lookfantastic : FREE UK Delivery Over £25
Advantage MAC Cosmetics : FREE UK Delivery Over £20
Find here all the Advent Calendars with a discount code
Mac Advent Calendar 2023 Release Date
The advent calendar is available on Mac Cosmetics Website
SPOILER:

Please note the full content of the MAC Cosmetics advent calendar 2023:

This beauty advent calendar contains 24 products for perfect makeup routine : 
MACStack Mascara
Lustreglass Lipstick in shade See Sheer
Lustreglass Lipstick in shade Syrup
Matte Lipstick in shade All Fired Up
Matte Lipstick in shade Runway Hit
Limited Edition Colour Excess Gel Pencil Eyeliner in shade Ritzed & Blitzed
Limited Edition Colour Excess Gel Pencil Eyeliner in shade Sterling Shiver
Powder Kiss Velvet Blur Slim Stick in shade Spice World
Powder Kiss Liquid Lipcolour in shade Devoted To Chilli
Powder Kiss Lipstick in shade Teddy 2.0
Mini M·A·C Hyper Real SkinCanvas Balm™ Moisturizing Cream
Hyper Real Serumizer™ Skin Balancing Hydration Serum deluxe sample 4ml
Pro Longwear Paint Pot in shade Art Thera-Peachy
Brushstroke 24-Hour Liner in shade Brushblack
Lip Pencil in shade Soar
Lip Pencil in shade Whirl
Lipglass Clear
Lipglass in shade Nymphette
Lipglass in shade Oh Baby
Powder Kiss Soft Matte Eyeshadow in shade My Tweedy
Eyeshadow in shade Satin Taupe
Eyeshadow in shade Brun
Prep + Prime Lip
Limited Edition Mirror
Content value of this advent calendar : £485