Sabon
£99.00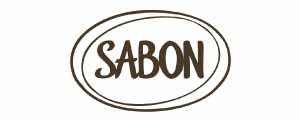 SABON has imagined a 2023 beauty Advent Calendar in which 24 products are hidden: 24 moments of well-being to (re) discover the best treatments with natural ingredients from the Dead Sea: rituals for the body, our new face range , care for the hair, feet or even the bath.
With its sumptuous decor that opens these doors to us, the vegan Advent calendar is an ideal way to explore all the best of the beauty universe, Spa moments to enjoy at home with healthy products, a unique selection of 2023 cosmetics imagined and created by SABON to give you a moment of pleasure every day.
Scrub; hand cream; shower oil or body milk, expect moments of fragrant beauty, between relaxation and well-being.
The advent calendar is available to ship US
Sabon Advent Calendar 2023 :
Sabon presents his beauty advent calendar 2023. Inside 24 days of pampering treats for bath and body : lotion; mask; shampoo. For everyday beauty
The best of SABON for the best value… ever. Enjoy incredible deals on the most desired SABON products whilst spreading joy to your entourage.
These unmatchable deals on the newest best-selling products from SABON" collections are only available with this 2023 Advent Calendars because everyone in your life deserves a gift.
=> Discover full content of this calendar in CALENDAR CONTAINS tab
Who is the Sabon Advent calendar for?
The Sabon Advent calendar is intended primarily for women who want a complete set including various beauty and cosmetic products, for the body, face, hands and feet. Sensitive to odors, you will appreciate this beauty Advent calendar for the richness and finesse of the different scents offered by each Sabon product (soap; cream; oil or scrub).
Ideal for taking care of yourself and offering yourself a moment of well-being, the brand relies on the unique richness of natural minerals present in the Dead Sea to design each of the products present in this calendar and thus combine pleasure with ecology.
Contents value of this Advent Calendar :
The value of products (glow; serum; body cream; peel.. ) contained in this beauty Advent calendar is worth £235
Sabon promo code / voucher :
No promo / discount code available to this advent calendar for the moment
Find here all the Advent Calendars with a discount code
Sabon Advent Calendar 2023 Release Date
The advent calendar will  is available
SPOILER:

Please note the full content of the 2023 Sabon advent calendar:

This beauty advent calendar contains 24 days of pampering treats for bath and body like Rose Bath Salt, Patchouli Lavender Vanilla Shower Oil and Jasmine Hand Cream.
Face Polisher 2 in 1 Mint - 60 ml
Face Polisher 2 in 1 Lavender - 15 ml
Hand cream Green Rose - 30 ml
Hand Cream Patchouli Lavender Vanilla - 10 ml
Body Scrub Jasmine - 60 g
Body Scrub Rose Tea - 60 g
Body Scrub - 60 g
Body Scrub White Tea - 60 g
Fabric Mist Linen & White Peony - 100 ml
Eau de Sabon Patchouli Lavender Vanilla 8 ml
Dead Sea Mud Mask 30 ml
Floral Gelee Mask 30 ml -
Hand Cream Rose Tea 10 ml
Hand Cream White Tea 10 ml
Low Shampoo Green Rose 30 ml
Shampoo Jasmine 50 ml
Shower Oil Jasmine 50 ml
Shower Oil Patchouli Lavender Vanilla 50 ml
Shower Oil Ginger Orange 50 ml
Shower Oil Rose Tea 50ml
Body Lotion Jasmine 50 ml
Silky Body Milk Patchouli Lavender Vanilla 50 ml
Silky Body Milk White Tea - 50 ml
Body Lotion Green Rose - 50 ml
Content value of this advent calendar : £235