Rituals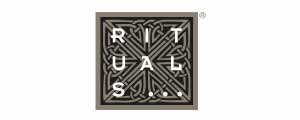 Enjoy the wait up until Christmas with the Rituals Classic Advent Calendar 2023.
Count down to Christmas with The Ritual of Advent calendar, including 24 Rituals surprises. The perfect gift to give or receive. With The Ritual of Advent calendar, you will discover a luxurious Rituals product behind every window. The perfect way to count down the last 24 days until Christmas and create a special and beauty moment every day with your loved ones.
This festive Advent calendar features a unique selection of luxury products, including four special Advent candles. Advent begins four Sundays before Christmas and to celebrate the beginning of this period, a candle is lit. A new candle is then lit every Sunday until Christmas.
The advent calendar is available starting now exclusively on the app and will be available in-stores and online on 11 September 2023.
Rituals Advent Calendar :
Rituals advent calendar 2023 – Classic:
Ritual's welcomes you to a world of serenity and indulgence in its 2023 Advent Calendars that encompass a self-care and mindfulness. One of four different calendars, the Classic Ritual Advent Calendar comes in a beautiful red and white design.
Inside, you can find 24 products including mini candles, body creams, body oil and hand balm. A special Christmas ornament is offered with this calendar!
Who is this Rituals calendar for?
The Rituals Advent calendar is dedicated to women and young girls who want to treat themselves to a moment of beauty and relaxation. The brand, which wishes to transform your daily routines into meaningful moments, has designed a box combining face and body care cosmetics (shampoo; cream; lotion, etc.) with the art of living with scented candles .
Inspired by Asian or Oriental tradition, each collection is an invitation to travel. Created in 2000, Rituals wants you to embark on a sensory journey .
With innovative textures and refined scents , the products for the body and the home of this beauty Advent calendar will take care of you and your mind. This calendar will guarantee you spend a relaxed and joyful time as you countdown for Christmas!
Contents value of this Advent Calendar :
The value of products (candle; shower gel; shampoo; .. ) contained in this beauty Advent calendar is worth £150.50
This beauty advent calendar 2023 includes 24 luxury gifts, mini candles from the private collection, Masks, Shampoos and Shower gels from  the different ritual collections: The Ritual of Ayurveda, The Ritual of Hammam, The Ritual of Karma, The Ritual of Namaste,.. among others.
=> Discover full content of this calendar in CALENDAR CONTAINS tab
Version of this advent calendar :
Discover 4 versions of Rituals beauty Advent Calendar 2023 :
Where to buy this calendar :
Compare and buy this calendar at the best price on this eshop
Rituals Discount Code :
No promo / discount code available to this advent calendar for the moment
Advantage Rituals : FREE UK Delivery Over £25
Find here all the Advent Calendars with a discount code
Rituals Advent Calendar 2023 Release Date :
The advent calendar is available on the app from 4 September 2023. and will be available after 10 September online and in-stores.
SPOILER:

Please note the full content of the 2023 Rituals Classic advent calendar:

This beauty advent calendar contains 24 beauty product to take care of you : 
Advent Mini Candle Private Collection – Orris Mimosa
Advent Mini Candle Private Collection – Savage Garden
Advent Mini Candle Private Collection – Smooth Violet
Advent Mini Candle Private Collection – Wild Fig
Amsterdam Collection Body Mist
Boutique Line Jing – Bath & Shower Gel
Boutique Line Mehr – Soap Bar
Christmas Ornament
Elixir Collection Miracle Keratin Recovery Hair Mask
Scent Booster & Softener in 1 Sakura
Spoon 2023
Sport 2-in-1 Shampoo & Body Wash
The Legend of The Dragon Gold Foaming Shower Gel
The Legend of The Dragon Home Perfume
The Ritual of Ayurveda Rich Body Oil
The Ritual of Hammam Foaming Shower Gel
The Ritual of Jing Body Cream
The Ritual of Karma Hair & Body Mist
The Ritual of Karma Instant Care Hand Lotion
The Ritual of Karma Shimmering Body Oil
The Ritual of Mehr Body Mousse to Oil
The Ritual of Namaste Anti-Ageing Serum
The Ritual of Namaste Velvety Smooth Cleansing Foam
The Ritual of Sakura Body Scrub Cream
The Ritual of Sakura Recovery Hand Balm
Wonder Mask
Content value of this advent calendar: £120