NEW
Acqua Di Parma
£450.00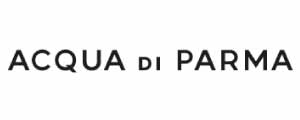 Unlock the magic of the season with the Acqua di Parma Advent Calendar.
This beautifully crafted calendar features 25 special surprises, each representing a symbol of good fortune from around the world. From iconic fragrances to luxurious body care, it's a journey through the Acqua di Parma universe, celebrating the art of imperfection and handmade excellence.
Plus discount code : FREE delivery when you spend £150 – Enter promo code UKFREEDEL
Acqua Di Parma Advent Calendar :
Acqua Di Parma advent calendar :
Countdown to the Holidays with an extraordinary gift: the Acqua di Parma Advent Calendar. Immerse yourself in the enchanting world of good fortune symbols from across the globe, and experience the season's magic through 25 special treats.
Unwrapping this luxurious Advent Calendar is like receiving 25 good luck charms, each symbolizing joy and prosperity. The beautifully crafted box is designed with iconic motifs such as the four-leaf clover, horseshoe, lucky horn, goldfish, star, ladybug, lucky bamboo, pomegranate, and pine. 
Who is this Acqua Di Parma calendar for?
The sumptuous Acqua Di Parma advent calendar is dedicated to women who seek a beauty set inspired by sophistication; Simplicity and elegance at the same time. Behind the exceptional design of this calendar, the Italian brand founded in 1916 has drawn on its heritage, its values, its history to make this Advent a moment, a moment in its image.
Inside, you will find Italian finesse and refinement. Made in Italy by master craftsmen from exceptional raw materials, the body care and perfumes that you can discover in this beauty Advent calendar will bring you well-being, sensuality and fragrant softness. An "ARTE DI VIVERE" moment as they call it.
Contents and value of this Advent Calendar :
Behind each window lies a daily surprise, featuring products from Acqua di Parma's beloved Colonia and Blu Mediterraneo lines, as well as luxurious offerings from the Signatures of the Sun and Home Collection. From fragrances to body care, you'll discover a delightful array of full and travel-sized treasures.
The value of products (perfume; soap; candle; shower gel..) contained in this beauty Advent calendar is not disclosed
=> Discover full content of this calendar in CALENDAR CONTAINS tab
Where to buy this advent calendar :
Buy this Advent calendar at the best price in one of these eshops:
Acqua Di Parma Discount Code :
No promo / discount code available to this advent calendar for the moment
Advantage Selfridges / Acqua Di Parma : FREE delivery when you spend £100 – Enter promo code UKFREEDEL
Free Samples With Purchase
Discover here all the Advent Calendars with a discount code
Acqua Di Parma Advent Calendar 2023 Release Date :
The advent calendar is available on selfridges.com website
SPOILER:

Please note the full content of the 2023 Aqua Di Parma advent calendar:
Colonia Futura Eau de Cologne 12ml
Colonia C.L.U.B. Eau de Cologne 12ml
Colonia Essenza Eau de Cologne 12ml
Signatures Oud Eau de Parfum 12ml
Signatures Quercia Eau de Parfum 12ml
Signatures Sandalo Eau de Parfum 12ml
Signatures Osmanthus Eau de Parfum 12ml
Signatures Yuzu Eau de Parfum 12ml
Signatures Lily of the Valley Eau de Parfum 12ml
Arancia di Capri Eau de Toilette 12ml
Fico di Amalfi Eau de Toilette 12ml
Mirto di Panarea Eau de Toilette 12ml
Colonia Eau de Cologne 20ml
Signatures Yuzu Body Cream 15ml
Signatures Osmanthus Body Cream 15ml
Colonia Shower Gel 40ml
Colonia Body Lotion 40ml
Colonia Shampoo 40ml
Colonia Conditioner 40ml
Colonia Soap 50g
Arancia di Capri Shower Gel 40ml
Arancia di Capri Body Lotion 40ml
Arancia di Capri Soap 50g
Magia del Camino Candle 28g
Bosco Candle 70g
Content value of this advent calendar: not disclosed