NEW
Cowshed
£150.00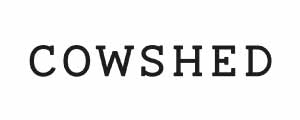 The ultimate Christmas countdown, featuring 24 of the best-loved Cowshed products !
A limited-edition Cowshed Advent Calendar 2023 is filled with a wide selection of natural skincare, hand care, and bath and body treats for pampering right through the holiday season.
Cowshed Advent Calendar :
Cowshed Advent Calendar 2023 :
Step into the festive season with Cowshed's Advent Calendar, a delightful gift for yourself or a cherished loved one. This calendar is your daily dose of self-care and indulgence, featuring a collection of 24 Cowshed's most beloved skincare essentials to carry you from sunrise to sunset. Behind each door, you'll discover a carefully selected product, from the Essential Daily Moisturizer to the Rejuvenate Day Cream and the comforting Relax Candle.
The magic does not here! The enchanting design of this box is hand-illustrated to capture the winter greenery of the Walled Garden at Babington House, with the option to reuse and refill in coming years.
Who is this Cowshed calendar for?
Cowshed's Advent Calendar is an enchanting holiday treasure designed for any woman seeking a daily dose of self-care and indulgence. It is made for women who appreciate a little luxury self-care and look for joy in their daily pampering.
Whether you're passionate about wellness, searching for the perfect gift, or simply eager to infuse your daily routine with holiday magic, this calendar is for you. With a thoughtfully prepared selection of Cowshed's most beloved skincare essentials and a hand-illustrated package that encourages sustainability through reuse, it's a heartfelt invitation that appeals to those who value wellness and sustainability at the same time.
Contents and value of this Cowshed Advent Calendar 2023:
From the luxurious Cosy Bath & Shower Gel to the soothing Sleep Calming Pillow Mist, each day brings a new delight to elevate your self-care ritual. Nourish your skin with the Essential Daily Moisturizer and Revive Foot Scrub, pamper your senses with the Relax Candle, and embrace the magic of the holidays with the Sleep Calming Pillow Mist.
All Cowshed products are made from the best quality ingredients which are 100% vegetarian, and include no parabens, mineral oils or silicones.
The value of products (cream; cleanser; shower gel; shampoo..) contained in this beauty Advent calendar is £180
=> Discover full content of this calendar in CALENDAR CONTAINS tab
Where to buy this calendar  :
Compare and buy this advent calendar at the best price :
Cowshed Discount Code :
Promo code : no code available for this calendar for the moment
Promo code: Get £42 OFF – Just add advent calendar /to your bag
Advantage Cowshed : FREE UK Delivery over £50
Find here all the Advent Calendars with a discount code
SPOILER:

Please note the full content of the Cowshed advent calendar for 2023:

This beauty advent calendar contains 24 beauty products for skincare, hand care, and bath and body treats :
Cosy Bath & Shower Gel 30ml
Fresh deodorant 10ml
Essential Daily Moisturiser 20ml
Gentle Face Cleanser 30ml
Heal Foot Cream 25g
Hydrate Hand Cream 50ml
Natural Lip Balm 12ml
Nourish Cuticle Oil 11ml
Purify Refreshing Toner 30ml
Smooth Shave Cream 20ml
Relax Bath & Shower Gel 30ml
Replenish Body Lotion 30ml
Relax Candle 35g
Replenishing Face Oil 30ml
Revive Foot Scrub 25g
Sleep Calming Pillow Mist 10ml
Soften Conditioner 30ml
Soften Shampoo 30ml
Refresh Hand Cream 50ml
Active Bath & Shower Gel 30ml
Cowshed Scrunchie
Cowshed Body Mitt
Cowshed Button Gua Sha
Essential Eye Balm 15ml
Hand-illustrated advent box
Content value of this advent calendar:

£180