NEW
Nivea
£35.00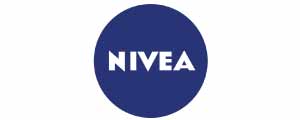 What's behind door number one? 24 days of festive NIVEA Fun! Get excited this Christmas with 24 surprises waiting for you, this Beauty Advent Calendar 2023 is the perfect Christmas treat for yourself or for someone special.
NIVEA Ski Lodge Advent Calendar 2023 for Her – Countdown to the big day in style!
Treat yourself or a loved one to this ski lodge skincare advent calendar, containing 24 different products from the NIVEA range. From shower gels, hand lotions, and face wipes to lip balms and deodorants – there is a new product every day.
Nivea Advent Calendar 2023 :
Festive gifts: Get excited this Christmas with this wonderful festive advent calendar 2023 from NIVEA with a different beauty product each day
NIVEA skincare: Treat yourself or someone special to 24 skincare gifts thanks to NIVEA. Each day brings a different product to boost your skincare routine

24 gifts: This advent calendar contains 24 individual products including lip balm, hand cream, a face mask, shower cream, make-up remover, and deodorant

Christmas countdown: Countdown to Christmas with our ski lodge advent calendar. It is the ideal beauty gift set for her for the festive season

Ski lodge: Get ready for the big day in style with the pampering ski lodge style gifts, including a sleeping mask, nail file, shower puff, beauty blender, and hair bobble
=> Discover full content of this calendar in the CONTENT TAB
Version of this advent calendar  : 
NIVEA presents 2 versions of this calendar :
Nivea promo code / voucher : 
Promo code : No promo / discount code available to this advent calendar for the moment
Advantage Amazon : FREE UK Delivery
Find here all the Advent Calendars with a discount code
SPOILER:

Please note the full content of the 2023 Nivea Advent Calendar:

This beauty advent calendar contains 24 individual products including lip balm, hand cream, a face mask, shower cream, make-up remover, and deodorant
creamy soap 100 g
creamy soap 100 g
shower gel 50 ml
shampoo 50 ml
body cream 30 ml
body cream 50 ml
body lotion 75 ml
hand cream 75 ml
hand cream 75 ml
lip balm 4,8 g
lip balm 4,8 g
antiperspirant in a spray 100 ml
antiperspirant roll-on 50 ml
micellar water 100 ml
face mask 2 x 75 ml
sheet mask 1 pc
eye makeup remover 100 ml
nail file
hair clip
hair band
bracelet
labels
mirror
pumice stone
Content value of this advent calendar 2023: not disclosed