Nivea Men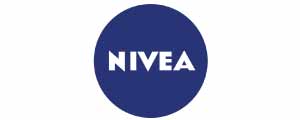 What's behind door number one? 24 days of festive NIVEA MEN Fun! Get excited this Christmas with 24 surprises waiting for you, this Beauty Advent Calendar 2023 is the perfect Christmas treat for yourself or for someone special.
The NIVEA MEN Advent Calendar is the perfect way to a wonderful grooming and self-care routine during the holiday season. Packed with essential products and delightful surprises, it's a festive treat you won't want to miss. Treat yourself or surprise someone special with this calendar and enjoy 24 days of self-care and grooming delights.
Nivea Men Advent Calendar :
Nivea Men Advent Calendar 2023 :
Introducing the Nivea Men 24 Days of  Festive Treats Advent Calendar 2023 – a delightful way to make your holiday season extra special.
As the snowflakes fall and the excitement of the season fills the air, this calendar invites you on a thrilling countdown to Christmas like no other. It's not just about counting days; it's about celebrating each day with 24 surprises that redefine the art of self-care and perfect grooming.
Contents and value of this Advent Calendar :
Packed with NIVEA MEN's favourite products, this calendar is a true value proposition. From skincare must-haves like shaving gel and moisturizers to daily essentials like lip balm and shower gels, this collection ensures that you're well-prepared for the holiday season!
The value of products (deodorant; lip balm; body lotion; mask..) contained in this beauty Advent calendar is not disclosed
=> Discover full content of this calendar in CALENDAR CONTAINS tab
Where to buy this advent calendar :
Buy this Advent calendar at the best price in one of these eshops:
Version of this advent calendar  :
NIVEA presents 2 versions of this calendar :
Nivea Men code / voucher :
No promo / discount code available to this advent calendar at the moment
Advantage Nivea Men: Free delivery UK
Find here all the Advent Calendars with a discount code
Boots Discount Code :
No promo / discount code available to this advent calendar for the moment
Find here all the Advent Calendars with a discount code
SPOILER:

Please note the full content of the 2023 Nivea Men advent calendar:

This beauty advent calendar contains 24 beauty products and accessories for Men:
NIVEA MEN Sensitive Shaving Gel 30ml
NIVEA MEN Anti-Age Hyaluron Eye Cream 15ml
NIVEA MEN Crème 30ml (x2)
NIVEA Original Care Lip Balm 4.8g (x2)
NIVEA Soft 25ml (x2)
NIVEA MEN Protect & Care Rehydrating Moisturiser 75ml
NIVEA Hydro Care Lip Balm 4.8g
NIVEA MEN Protect & Care Face Wash 100ml
NIVEA MEN Energy Shower Gel 50ml (x3)
NIVEA MEN Sensitive Protect Anti-Perspirant Roll On Deodorant 50ml
NIVEA MEN Fresh Crème 30ml
Pocket foldable comb
Wooden keyring
Gift tags
Pumice stone
Shower puff
Loofah mitt
Bottle opener
Phone stand
Content value of this advent calendar : not disclosed