Mankind
£95.00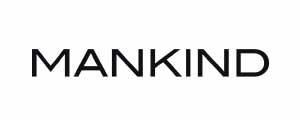 Men can feel good about their skin too! Filled with 25 most loved men cosmetics, the Mankind Advent Calendar 2023 is packed with the ultimate grooming essentials for men. Whether it's a gift to yourself or for a loved one, this box will be the perfect male grooming companion in the run-up to the big day.
A prefect gift for a man looking for a beauty advent calendar 2023 
Mankind Advent Calendar :
Mankind Advent Calendar 2023 :
Discover the key to expert grooming with 25 essential grooming and self-care products for men, with the Mankind Advent Calendar. From Renewing Sheet Masks to Oil Control Moisturisers and Regenerate Hypersensitivity Toothpaste (where science and beauty unite!) this is the ideal gift for for him. For the beauty and skincare novice or that beauty-pro. Whoever you're buying for…everyone deserves new grooming treats!
With 25 doors filled with this season's must-have grooming essentials, delight him this season with a gift that keeps on giving…
=> Discover full content in CALENDAR CONTAINS tab
Who is the Mankind advent calendar for?
It's the perfect advent calendar for men who loves to take care of themselves, their skin and appearance.
Thix box will enable them to try the very finest cosmetics for men like the Emma Hardie Moringa Cleansing Balm or the Clinique For Men Face Scrub…
Contents value of this Advent Calendar :
The value of products (balm, scrub, micellar oil…) contained in this perfume Advent calendar Worth an incredible £431!
Mankind code / voucher :
Ther is no discount code available to this advent calendar at the moment
Mankind advantage: Free UK delivery on Look Fantastic and £15 off for Look Fantastic subscribers
Find here all the Advent Calendars with a discount code
Mankind Advent Calendar 2023 Release Date:
The advent calendar will is available on pre-order
SPOILER:

Please note the full content of the 2023 Mankind Advent Calendar:

This beauty Men advent calendar contains 25 essential grooming male-beauty products : 
Regenerate Hypersensitivity Toothpaste 70ml – worth £13.50
Avant Flawless Energising & Oxygenating Caffeine 2-in-1 Face & Eye Serum 30ml – worth £92
Dr Levy Eye Booster Concentrate 7ml – worth £77
men-ü 3 Minute D-TOX 100ml – worth £17.45
Hawkins & Brimble Oil Control Moisturiser 100ml – worth £15
SkinChemist Apothecary Sun Protection Body Cream - worth £35
AHAVA Purifying Mud Mask 20ml – worth £15.90
Emma Hardie Moringa Cleansing Balm 30ml – worth £20
Clinique For Men Face Scrub 15ml – worth £3.30
SVR Topialyse Micellar Oil 50ml – worth £4
Grown Alchemist Hydra-Repair Day Cream: Camellia, Geranium Blossom 65ml – worth £31
grüum kóri Exfoliating Face Wash 120ml – worth £8
Mit Pit Proof Natural Deodorant 70ml – worth £12
Nip & Fab Glycolic Fix Scrub 75ml – worth £12.95
KMS Volume Shampoo – worth £4.20
Jack Black Intense Therapy Lip Balm – worth £7.95
This Works Deep Sleep Pillow Spray 10ml - £10
Aroma Active Repair Cream 15ml – worth £6
AHC Natural Essential Face Mask Hydrating and Lifting for Tired Skin – worth £6
American Crew Forming Cream 50g – worth £11.05
CeraVe Hydrating Cream to Foam Cleanser – worth £2.65
Corsx Master Patch Original Fit – worth £5.99
Balance Me BHA Exfoliating Concentrate 30ml – worth £
Anthony No Sweat Body Defense 15ml – worth £6.90
Barber Pro Skin Renewing Foil Mask – worth £5.95
Content value of this advent calendar 2023: £431