Barber pro
£64.99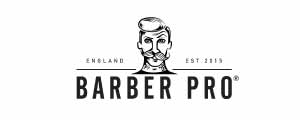 Men can feel good about their skin too! Filled with 12 award-winning Masks for the Face and Eyes, the BARBER PRO Advent Calendar 2023 is packed with the ultimate grooming essentials for men. Whether it's a gift to yourself or for a loved one, the BARBER PRO Advent Calendar will be the perfect male grooming companion in the run-up to the big day.
A prefect gift for man looking for a beauty advent calendar 2023 
Barber pro Advent Calendar :
Barber pro Advent Calendar 2023 :
Want a beauty advent calendar for man to have a beautiful and perfect face ? Discover 12 days of men's skincare essentials
A great choice for those who find the winter tough on the skin, this collection of grooming essentials will help to transform your face and eyes just in time for Christmas.
Suitable for all skin types, the BARBER PRO 12 Days of Grooming Essentials Calendar is a great choice for grooming experts and novices alike. These treatments are easy to use and provide instant results.
=> Discover full content in CALENDAR CONTAINS tab
Who is the Barber pro Advent Calendar for?
It's the perfect advent calendar for men who loves to take care of themselves, their skin and appearance.
Thix box will enable them to try the very finest in BARBER PRO best sellers like features from fan favourites such as the Face Putty Peel Off Mask and the Super Eye Mask.
Contents value of this Advent Calendar :
The value of products (Face Mask; Eye mask….) contained in this Beauty Advent calendar for men is worth £69
Barber pro code / voucher :
No promo / discount code available to this advent calendar at the moment
Find here all the Advent Calendars with a discount code
Barber pro Advent Calendar 2023 Release Date
The advent calendar is already available.
SPOILER:

Please note the full content of the 2023 Barber pro advent calendar:

This beauty advent calendar contains 12 products to energise, hydrate and moisturise the skin of a man :
Barber Pro Post Shave Cooling Mask X 2
Barber Pro Gentlemen's Face Mask X2
Barber Pro Foaming Cleansing X 2
Barber Pro Under Eye Mask X 1
Barber Pro Face Putty X 1
Barber Pro Brightening Sheet Mask X 2
Barber Pro Super Eye Mask X 2
Content value of this advent calendar: 69