Essence DIY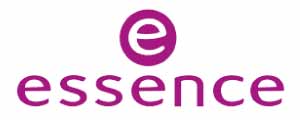 Surprise your loved ones with beautiful gifts for Advent. With the  "Express From North Pole" DIY Essence Advent Calendar, it's easy.
In addition to a selection of 24 wonderful makeup products for the face, eyes, lips and nails , you also get 24 Christmas paper bags to fill. Also included: 24 numbered stickers to give it a personal touch.
Your 2023 Advent calendar isn't just filled with great beauty items, it has a very personal touch too !
Plus: UK delivery available
this calendar is available in several eshop (see description to compare price)
Essence DIY Advent Calendar :
Essence DIY advent calendar 2023 :
Inside this beauty calendar , find all your beauty essentials! Makeup; face care; nail beauty … 24 days to take care of you!
The little extra hidden in this beauty advent calendar…. 24 small bags to create a surprise!
Contains 24 beauty products from the standard essence range
With 24 lovingly designed paper bags and 24 numbered Christmas stickers
Wrap the 24 surprises in the paper bags and treat your loved ones
With ESSENCE cosmetics' limited " Do more of what makes you merry Essence DIY Advent Calendar ", you can be creative for one of your favorite people and skillfully enjoy the pre-Christmas season…
=> Discover full content of this calendar in CALENDAR CONTAINS tab
Contents value of this Advent Calendar :
The value of products (eyeliner; mascara; pencil; cream.. ) contained in Essence DIY Advent calendar is not disclosed
Why buy this advent calendar ?
The "essence DIY Express From North Pole Advent Calendar 2023" is a delightful way to heighten the anticipation for Christmas.
This unique calendar offers 24 beauty surprises, ensuring that every day leading up to Christmas is filled with excitement. Designed for beauty enthusiasts, it features a range of products for the eyes, face, lips, and nails.
Each day unveils a new beauty treat, making the countdown to Christmas even more special. From eye-catching eyeshadows to luscious lip colors, this calendar has everything one needs for a festive X-Mas look and beyond. The calendar is not just a treat for oneself but also makes a perfect gift for loved ones.
With its DIY approach, it allows for personal customization, making it a truly unique beauty experience. It's an ideal present for beauty lovers and those looking to add a touch of glamour to their festive season.
Version of this advent calendar  :
ESSENCE presents 2 versions of Advent Calendar :
Where to buy this advent  :
Compare and buy this advent calendar at the best price :
Essence Discount Code :
No promo / discount code available to this advent calendar for the moment
Find here all the Advent Calendars with a discount code
Essence DIY Advent Calendar 2023 Release Date :
The advent calendar is available
SPOILER:

Please note the full content of the Essence DIY Advent Calendar 2023 :

This DIY beauty advent calendar contains 24 accessories and beauty products:
essence nail white pencil
 essence superlast EYELINER WATERPROOF
essence eyebrow gel COLOR & SHAPE 01 brown
essence nail & cuticle tattoo liner 01 black
essence FRENCH manicure tip painter 01 it's perfectly fine!
essence 2in1 eyeliner pen
essence kajal pencil 26 beach bum
essence FRENCH manicure click 'n go nails
essence VOLUME HERO mascara waterproof
essence glow like a mermaid highlighter 10 forever mermaid
essence SUPER CURL volume mascara eye-opening
essence LONG-LASTING eye pencil 31 rosy & goldie
essence shine shine shine lip gloss 15 watch me do
essence shine last & go! gel nail polish 42 everybody say yeah
essence PLUMPING nudes lipgloss 04 that's big
essence THIS IS ME. lipstick 07 enough
essence shine shine shine lip gloss 22 Peaches and Cream
essence shine last & go! gel nail polish 58 Endless Summer
essence this is me. SEMI SHINE lipstick 102 True Me
essence this is me. SEMI SHINE lipstick 104 First Love
essence eyeshadow 20 Cream
essence soft & precise LIP PENCIL 105 be mine
essence PRIME+ STUDIO PROTECTING + skin perfecting PRIMER
Content value of this advent calendar: not disclosed