Bomb Cosmetics – Tinsel My Fancy
Bomb Cosmetics – Tinsel My Fancy
£65.00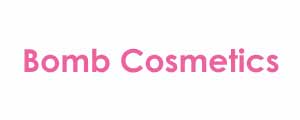 This Bomb Cosmetics Tinsel My Fancy Advent Calendar contains 24 products that will transform your daily bath and body care into a wonderful aromatic experience.
Bomb Cosmetics Gift Boxes are the ultimate and perfect gifts for a loved one or just for pampering, containing everything you need for perfect moments.
Bomb Cosmetics, 100% handmade, are against animal testing and they pride themselves on their belief that neither animals, humans nor the environment should suffer for our luxury. Using the power of selected essential oils, they create products that smell great and soften your skin!
Bomb Cosmetics - Tinsel My Fancy Advent Calendar :
Bomb Cosmetics advent calendar 2023 contains :
(2023 advent calendar currently not available, discover the contents of the latest advent calendar)

 
Get ready for a sweet moment with this advent calendar ! 24 products that will transform your daily bath and body care into a wonderful aromatic experience
=> Discover full content in the SPOILER tab
CONTENT VALUE OF THIS ADVENT CALENDAR 2023 : 
Beauty advent calendar content value not disclosed
SPOILER:

Please note the full content of the 2020 Bomb Cosmetics advent calendar:
Elf on the shelf bath mallow 50g
Let it bee solid shower gel 60g
Snowglobe soap 50g
Bath bauble bath blaster 160g
Dr Foot refreshing foor scrub 120ml
The Wow Factor shampoo bar 65g
Vanilla shower mixer 95g
Hand in the cookie jar handcream 25ml
Spiced cranberry lip tint 4.5g
Grapefruit and nectarine body polish 120ml
Apple crumble lip scrub 4.5g
Winter warmer soap 50g
Merry & bright bath blaster 160g
Five gold rings bath mallow 50g
Xmas pud siap 50g
Sky at night soap 50g
Snowflakes on your toungue bath mallow 50g
Joy to world bath blaster 160g
Santa baby soap 50g
Cranberry shower mixer 95g
Santa hat bath mallow 50g
Candy cane mountain soap 50g
The little snowman bath mallow 50g
It's Xmas bath blaster 160g
Content value of this advent calendar 2021: not disclosed