Elf Cosmetics
£95.00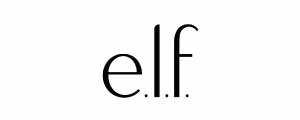 There's "snow" such thing as too many beauty products! This festive 24 day advent calendar invites you to count down to the holidays and indulge yourself in e.l.f.'s best-selling favorites.
Every door reveals a wonderland of skincare essentials, must-have tools, and festive makeup products for pampering your skin and decking out your look. It's a "beauty-full" gift that keeps on giving all season long!
Unveil a beauty surprise daily with e.l.f.'s 'Sleigh the Holidays' 24-Day Advent Calendar. Packed with best-sellers, it's a festive treat for skincare and makeup enthusiasts.
Plus : get 15% off with exclusive discount code (see description)
Elf Cosmetics Advent Calendar :
elf Cosmetics Advent Calendar 2023 :
Enjoy a festive spirit with "Sleigh the Holidays" , new Elf Cosmetics Advent calendar 2023. This limited-edition beauty treasure trove is brimming with e.l.f.'s best-selling products, all curated to pamper your skin and elevate your makeup game during the holiday season.
Behind each door lies a delightful surprise, from full-sized eyeshadow palettes and blushes to mini skincare essentials and pro-quality beauty tools. The calendar boasts holiday-perfect shades and a diverse range of products, including eyeliners, primers, lip items, and even face gems.
Whether you're looking to treat your skin or create a dazzling festive look, this calendar has got you covered. As a testament to e.l.f.'s commitment to quality and ethics, all products are vegan, cruelty-free, and surpass EU Cosmetic Regulation and FDA requirements
It's a holiday e.l.f. stravaganza! Get ready to count down to the holidays in style with this beauty advent calendar ! 24 of our sweetest products.
A mix of 24 makeup and skincare products
Features limited-edition holiday shades to this 2023 Advent Calendar
Ideal for pampering your skin and creating a range of looks
Perfect gift for the holiday season
=> Discover full content of this calendar in the SPOILER tab
Contents value of this Advent Calendar 2023 :
Contents inside this beauty advent calendar is worth £140
Version of this advent calendar  : 
Efl Cosmetics presents 2 versions of Advent Calendar :
e.l.f Cosmetics promo code / voucher : 
Exclusive Discount code : Get 15% off with promo code SORETO15
Advantage ELF Cosmetics : FREE UK Delivery over £25
Find here all the Advent Calendars with a discount code
SPOILER:

Please note the full content of the 2023 e.l.f Cosmetics advent calendar:

This beauty advent calendar contains 24 makeup and skincare products by efl Cosmetics
1 Full-size Eyeshadow Palette
2 Full-size Brush
1 Full-size Blush
3 Mini Skincare item
2 Full-size Eyeshadow
1 Face Gems
2 Full-size Brow Product
4 Full-size Lip item
1 Full-size Makeup Mist & Set
2 Full-size Eyeliner
1 Full-size Primer  and 1 Travel-size Primer
1 Full-size Sponge
1 Eyelash Curler
1 Mascara
Content value of this advent calendar 2023: £140