NEW
Georgio Armani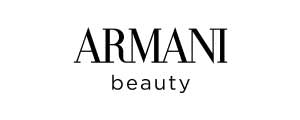 Prepare for a "grandioso" advent with the Giorgio Armani 2023 luxury advent calendar!
This year, Maison Armani wishes to honor a unique value specific to its Italian origins: generosity.
This explains why this calendar presents 24 generous beauty surprises, 24 iconic products of which only Maison Armani has the secret.
Plus : Discount code  get 20% OFF on this armani advent calendar (see description)
Georgio Armani Advent Calendar :
Armani advent calendar 2023 :
This Christmas, Armani beauty invites you to explore their exclusive beauty advent calendar.
Dive into the inspiring and immersive world of Giorgio Armani, discovering 24 of his most iconic products, including Si Eau de Parfum, Lip Maestro #400 and Eyes to Kill Designer Eyeliner.
Dive into a world of fragrances, makeup, and  skincare as we unveil the crème de la crème of Armani Beauty.
Contents and value of this Advent Calendar :
Inside this eco-friendly and designed-to-last calendar, you will find 12 full size products and 12 miniatures products from Armani's bestsellers.
The value of products (mascara; cream; perfume; eye tint..) contained in this beauty Advent calendar is worth £450
=> Discover full content in CALENDAR CONTAINS tab
Who is the Armani Advent Calendar for?
The Armani Advent calendar is for all women who wish to treat themselves to a beauty, fragrant and luxurious Advent. And who better than Armani to meet all these expectations. The Italian brand which was born in 1975, knows what it is talking about in these areas.
If it acquired its first renown thanks to haute couture, then jewelry, hotels and restaurants, it is with beauty; perfumes (including Acqua Di Gio for men, one of the best-selling perfumes in the world) and Armani Beauty (whose foundation is so successful that one is sold every 30 seconds worldwide) that the brand extends and imposes its empire on an international clientele.
So to treat yourself to this beauty Advent calendar is to treat yourself to these universes, minimalist, elegance and sobriety, with products with precise and effective formulas carried by an image of perfection. Lipstick; mascara; perfumes.. Let yourself be impregnated by the Italian style.
Where to buy this advent calendar ? :
Buy this advent calendar at the best price on :
Armani code / voucher :
promo code : get 10% OFF on Armani advent calendar with discount code : WELCOME10
Advantage Armani : FREE UK Delivery Over £45
Find here all the Advent Calendars with a discount code
Armani Advent Calendar 2023 Release Date
The advent calendar is available on Armani.co.uk
SPOILER:

Please note the full content of the Armani Advent Calendar 2023 :

This beauty advent calendar contains 24 makeup, fragrance and skincare products :
Lip Maestro Liquid Lipstick 6.5ml - Shade #400
X2Lip Power Lipstick 3.1g - Shade #400 #104
Eyes to Kill Stellar Eye Shadow 4g - Shade #4
Eye Tint Silk 3.9ml- Shade #9
Eyes to Kill Designer Eyeliner 1.4ml - Shade #1
Eccentrico Mascara 10ml - Black
Fluid sheer Highlighter 18ml - Shade #2
UV moisturiser
X3 Lip Maestro liquid lipstick 3.5ml - Shades #109 #209 #405
Lip Power shade #405
Perfection Eye Make-up Remover 40ml
My Way EDP 7ml
My Way Intense EDP 7ml
My Way Floral 7EDP 7ml
Si Classic EDP 7ml
Si Passione EDP 7ml
Si Passione Eclat EDP 7ml
Acqua Di Gioia EDP 5ml
Eyes To Kill Classico Mascara 2ml
Crema Nera Eye Cream 5g
Crema Nera Extrema Cream 15ml
Content value of this advent calendar: £450