John Lewis Beer
£75.00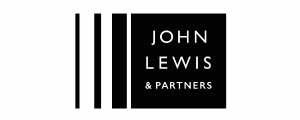 John Lewis' 2023 beer advent calendar offering features 24 beers from a variety of different British breweries. The idea of the calendar is that it takes you on a journey around different parts of the UK, meaning that there are beers coming from as far North as Aviemore, all the way down a brewery based in Shepton Mallett.
John Lewis Beer Advent Calendar :
John Lewis Beer advent calendar 2023 :
A selection of 24 specially selected beers to take the recipient on a journey of taste across UK breweries.
=> Discover full content in CALENDAR CONTAINS tab
Contents value of this Advent Calendar :
Beer advent calendar content value : not disclosed
SPOILER:

Please note the full content of the 2020 John Lewis Beer Advent Calendar:

Full Contents :
Spey Valley Brewery David's Not So Bitter Ruby Ale, 330ml
Spey Valley Brewery Winter Sunshine Extra Pale Ale, 330ml
Keith Brewery Ltd. Crisp Keith Lager, 330ml
Keith Brewery Ltd. Noel, 330ml
Keith Brewery Ltd. Frank, 330ml
Alechemy Brewery Talisman, Lager 300ml
Alechemy Brewery Bad Day At The Office Session IPA, 330ml
The Wild Beer Co. Murmur, 330ml
The Wild Beer Co. Millionaire, 330ml
Thornbridge AM:PM Session IPA, 330ml
Thornbridge Lukas Helles Lager, 330ml
Cold Bath Brewing Co. Pale Ale, 330ml
Cold Bath Brewing Co. Lager, 330ml
Cold Bath Brewing Co. Pilsner, 330ml
Harviestoun Brewery Bitter & Twisted Golden Ale, 330ml
Harviestoun Brewery Schiehallion Craft Lager, 330ml
Harviestoun Brewery Forth Lager, 330ml
Harviestoun Brewery Old Engine Oil Black Ale, 330ml
Freedom Brewery Freedom P
S43 The Mark Hoppy Blonde Session Ale, 330ml
S43 The Raven Bourbon Milk Stout, 330ml
S43 The Doctor English Copper Ale, 330ml
S43 The Phoenix American Late Hopped Pale, 330ml
Content value of this advent calendar 2023: not disclosed