Funko Pop Pokemon
£62.40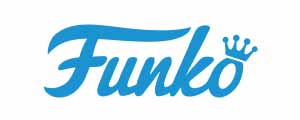 Introducing the Funko Pop Pokémon Advent Calendar 2023, an exciting holiday-themed gift featuring a collection of Pocket Pop figures from the Pokémon world. It offers 24 days of surprises, with each day revealing a unique mini-figure to collect.
The Advent Calendar is a fun way to countdown to Christmas, making it an ideal gift for both kids and adults who are fans of Pokémon.
Plus: This calendar is available in several versions (see description)
Funko Pop Pokemon Advent Calendar :
Funko Pop Pokemon Advent Calendar 2023 :
Introducing the Funko Pokemon Advent Calendar 2023, featuring your favorite pokemon figures! This Advent Calendar offers 24 days of surprises, making the countdown to Christmas an exceptional experience.
Who is Funko Pop?
Funko is a leading pop culture lifestyle brand offering a diverse range of products, including vinyl figures, action toys, plush toys, clothing, board games, and accessories, providing a gateway to the world of pop culture.
What size is a Pop!? Standard Pops! measure approximately 4 inches in height, although the size range varies depending on the character. Super Pops! measure 6 inches in height, Jumbo Pops! are 10 inches tall, and Mega Pops! are a whopping 18 inches.
Content and value of this Advent Calendar :
Open the little doors to reveal 24 unique Funko mini Pop! pokemon figures to add to your collection. Arrange them in front of the calendar to create a captivating scene.
The value of products (24 Funko mini Pop! figures) is not disclosed.
=> Discover full content in CALENDAR CONTAINS tab
More calendars from the same theme?
Do you like the this brand ? Discover all Funko advent calendar
Funko Pop code / voucher :
Find here all the Advent Calendars with a discount code
Funko Pop advent calendar Release date:
The calendar is already available on Amazon 
SPOILER:

Please note the full content of the 2023 Funko Pop Pokemon advent calendar:
 Includes 24unique Funko Pocket Pop figures, featuring some of your most beloved Pokémons
Content worth of this advent calendar: not disclosed