LEGO Friends (41690)
£31.85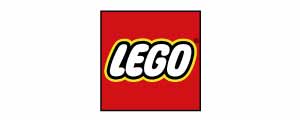 Let youngsters play out the perfect Christmas 2023 with the LEGO Friends Advent Calendar (41690). Behind each of its 24 doors is a beautifully detailed construction toy that will help make the Christmas countdown almost as much fun as the big day itself!
A daily delight to discover
Among the 24 presents, kids will find 5 LEGO Friends characters in micro-doll form. There is also a gift for each girl that represents their passion. This buildable creative kit lets kids recreate cozy holiday activities – children can make a book that can be read from a brick-built fireside chair beneath the Christmas tree.
LEGO Friends (41690) Advent Calendar :
LEGO Friends (41690) advent calendar :
Mini builds, maximum fun with the LEGO Friends advent Calendar 2023 !
The mini models filled in this toy advent calendar can be used to decorate a kid's bedroom, but they are also perfect for creative play – there's a blender with a lifting arm, a spinning rolling pin and an oven with a door that opens so kids can role-play baking seasonal treats. Make the holiday season truly magical for kids, with an Advent calendar that gives joy through the holidays and beyond.
Make a Heartlake City fan's day this December with the LEGO Friends Advent Calendar (41690). Packed with cute seasonal toys, it will bring LEGO magic to the Christmas countdown and beyond.
Comes with 5 micro-dolls with a stocking, plus kitten and puppy figures. Buildable winter toys include a sleigh, snowboard and a sled. There's also a piano and a robot with a remote control.
Kids will find a new buildable kids' toy behind each window. These can be used as decorations or arranged on the flip-down mat where youngsters can play out their festive adventures.
Though small in size, these buildable toys have many neat play functions to spark seasonal story-telling – the rolling pin spins, the blender arm lifts and the oven door opens.
This is the ideal pre-Christmas gift for creative kids who want an Advent calendar that gives joy beyond December.
This 370-piece set is perfect for boys and girls aged 6+ who love festive play.
Packed with realistic details, Heartlake City building toys help kids explore the real world. This LEGO Friends Advent Calendar gift lets them play out the joy of being together at Christmas.
=> Discover full content of this calendar in CALENDAR CONTAINS tab
Where to buy this advent calendar : 
Buy this advent calendar at the best price on this eshop :
Lego Discount Code :
No promo / discount code available to this advent calendar for the moment
Discover here all the Advent Calendars with a discount code
More calendar in the same theme?
Do you like the LEGO universe? Discover and find all the Lego Advent calendars
SPOILER:

Please note the full content of the LEGO Friends (41690) Advent Calendar:

This Lego advent calendar contains 24 doors, 370 pieces of LEGO on the theme Friends :
5 micro-dolls with a Christmas sock, a kitten and a puppy
Mini-models: a blender with an arm that rises, a rolling rolling pin and an oven that opens allow you to play baking cakes
In total in this advent calendar: 370 LEGO bricks
View the full content of the Lego advent calendar in the picture.
Content value of this advent calendar: not disclosed