Beer Hawk
£85.00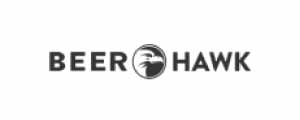 This is the UK's most famous Craft Beer Advent Calendar!  The Beer Hawk Advent Calendar 2023 is packed with 24 amazing beers, brewed exclusively for you, from 14 countries!
– 24 NEW BEERS: Beer brewed exclusively for this calendar
– 24 BREWERS FROM AROUND THE WORLD and just as many stories to tell
– 1 EXPERIENCE SITE to accompany you in the tasting and discovery of your beer
To sum up: Berry Christmas, 24 days, 24 beers, 24 recipes, 24 Breweries!
Beer Hawk Advent Calendar :
Beer Hawk advent calendar 2023 :
This Craft beer Advent calendar contains 24 craft beers from across the world and of different styles for you to discover new tastes.
Discover the new Beery Christmas 2023, the Advent Calendar for adults with beers Beer Hawk signature. The Beery Christmas is an adventure created in 2013 to share the taste of beer but most important, tasty beers. After more than a year working in the search of the best taste experiences, Berry Christmas now makes you discover for 24 days, beers from a brand new selection exclusively brewed for you!
Lagers, amber, brunettes, hops, roasts in a very specific order, for an astonishing and unique taste adventure! Get your beer mug ready, and start your 100% Beer Advent Calendar filled with 24 beers!
=> Discover full content in CALENDAR CONTAINS tab
Who is this Beer calendar for?
If you've ever searched for a beer Advent calendar, you must have heard of Berry Christmas . Made with love by a team of passionate experts , the Flavor Beer Advent Calendar is the ideal gift for all beer lovers and connoisseurs of the flavors of hops and moss.
Always eagerly awaited, commented on and appreciated , the Beery Christmas is a perfect way to make known and recognize their experience and knowledge to find the best beers .
With this unique and generous selection of 24 different beers , this advent calendar takes you to a real beer tasting. And to make the moment funnier, an online assistant is available to learn a little more every day. Cheers!
Contents value of this Advent Calendar :
Contents inside this Beer advent calendar is worth : not disclosed
Beer Hawk Discount Code :
No discount code for the moment
Intro Offer: save £10
Advantage Beer Hawk : FREE UK Delivery
Find here all the Advent Calendars with a discount code
SPOILER:

Please note the full content of the 2023 Beer Hawk Advent Calendar :

To sum up the Beer Hawk advent calendar, it's a selection of the finest brewery collections and a wide variety of beers
24 UNIQUE BEERS: Brewed exclusively for you (33cl minimum)
SEVERAL COUNTRIES: For a trip around the globe
24 FAMOUS BRASSERIES: world-renowned
An assistant to learn more every day
Among :
NEBUCHADNEZZAR CITRA IDAHO 7 IMPERIAL IPA / Omnipollo brewery : Brewed with Citra and Idaho 7 hops to make this big DIPA a modern remake of a classic.
DEUS VIVANT / Bosteels brewery : Brewed in Belgium with Belgium Yeast; finished in France. This Strong Belgium beer has a lively sparkling wine feel as you would expect from another famous French drink!
BETWEEN THE LINES / Mikkeller Brewery : Peach & fruit, bubblegum aroma, medium bodied. dry grapefruit finish with medium bitterness.
Content value of this advent calendar 2023: not disclosed