Disney Princess Storybook Collection
Disney Princess Storybook Collection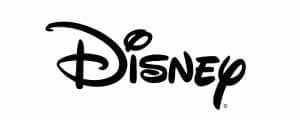 All new and festive content for 2023! Count down to Christmas with all the Disney Princesses! Unwrap 24 books this holiday season and enjoy a magical tale every day from December 1st through December 24th!
This advent calendar each include 24 paperback storybooks in fold-out wallets that are tied together with a beautiful ribbon – each packed in individual sleeves so kiddos can discover a new surprise each day leading up to Christmas. Plus, you can use the calendar to store the books or repurpose them for next year!
Plus : This advent calendar is available in other version : Disney / marvel (see description)
Disney Princess Storybook Collection Advent Calendar :
Disney Princess – Storybook Collection advent calendar 2023 :
Get ready for Christmas with this festive storybook advent calendar! There are 24 mini picture books inside, one for each day of December until Christmas Day. Children will love to open each window and see which special storybook is waiting as they prepare for Santa's visit. With a new story to share every day until Christmas arrives, this is the perfect treat for the whole family to enjoy in December.
This original advent calendar includes 24, 24-page small paperback books, each individually wrapped in a paper sleeve to keep every story leading up to Christmas a surprise!
Who is the Disney – Storybook Collection advent calendar for?
This advent calendar is perfect for young girls who love fairy-tales and imaginary worlds. It will stimulate their creativity and imagination reading new stories. Disney lovers will dream and wait for a magical Christmas.
Makes a great gift for kids 3 to 10 years old especially those who love Disney movies.
Content and value of this Advent Calendar 2023 : 
Contents inside this toy advent calendar is not disclosed
The value of the products (24 stories) contained in this story advent calendar is Not Disclosed
=> Discover the full contents of this calendar in the CALENDAR CONTENTS tab.
Other available version of this advent calendar:
Disney – Storybook Collection promo code / voucher : 
No promo / discount code available to this advent calendar at the moment
Discover here all Advent Calendars with a discount code
Calendar 2023 Release date:
The advent calendar is available on Amazon.co.uk
SPOILER:

Please note the full content of the 2023 Disney Princess - Storybook Collection Advent Calendar:
This advent calendar contains 24 paperback storybooks featuring beloved Disney Princess
Here are some of the stories you can expect to unwrap this December:
- Pocahontas: The Winter Journey
- Tangled: Ghosts of Christmas Past
- Beauty and the Beast: A Christmas Gift for Chip
- Snow White: A Christmas to Remember
- And many, many more!
Each storybook is individually wrapped in a recyclable paper sleeve and stored in a numbered pocket corresponding to the day it can be opened, starting on Dec. 1 and ending on Christmas Eve, Dec. 24."
Reading age : 3 years and up
Language : English
Sorry we don't have more information on the content of this advent calendar ... for the moment ;)
Content value of this advent calendar: not disclosed