LEGO City (60381)
£19.99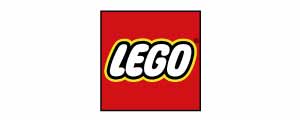 The LEGO City Advent Calendar 2023 is a festive delight for kids and LEGO enthusiasts aged 5 and above. With 24 exciting surprises, it offers a daily dose of holiday magic. This calendar transforms into a playmat for imaginative winter adventures, making it a fantastic pre-Christmas gift.
With LEGO's commitment to safety and quality, spanning over six decades, you an rest assured that this calendar makes a trusted choice for joyful holiday celebrations!
Plus : This calendar is available in several eshop. Compare prices to buy at the best price (see description)
LEGO City (60381) Advent Calendar :
LEGO CITY Advent Calendar 2023 (60381) :
This Christmas, get ready to unwrap the excitement as the holiday season approaches with the LEGO® City Advent Calendar 2023. This advent calendar includes 24 gifts and is a perfect way for kids aged 5 and over to countdown to Christmas in style.
Content and value of this LEGO City Advent Calendar :
This calendar features beloved characters like Mr. and Mrs. Claus, a carol singer, an ice hockey player, an ice sculptor, and even a TikTok fan minifigure. Complementing these festive figures are a host of miniature builds, from holiday-themed vehicles to seasonal decorations, ensuring every day brings a new and exciting surprise. Additionally, you'll find a collection of accessories and small LEGO pieces to spark creativity and add depth to your holiday scenes. And let's not forget the adorable animals—a snowman, reindeer, puppy, and kitten figures—to complete the festive ambiance.
The value of products (LEGO Characters, Figures, Accessories…) contained in this Advent calendar is not disclosed
=> Discover full content in CALENDAR CONTAINS tab
Why opt for the LEGO CITY Advent Calendar?
The LEGO CITY Advent Calendar i's not just a calendar; it turns into a playmat for fun adventures. It's a great gift for kids and LEGO fans above 5 years old. The calendar is also big, so you get a lot of surprises. You don't need batteries because you build everything with LEGO pieces.
It's easy to build with instructions inside each window. It encourages creative play with colorful builds and characters. Plus, LEGO is known for making safe and high-quality toys since 1958, so you can trust it. Get ready to make this holiday season extraordinary with the LEGO City Advent Calendar 2023.
Where to buy this advent calendar ? :
Buy this advent calendar at the best price on this eshop :
LEGO CITY Advent Calendar code / voucher :
No promo / discount code available for this advent calendar at the moment
Find here all the Advent Calendars with a discount code
More calendar in the same theme?
Do you like the LEGO universe? Discover and find all the Lego Advent calendars
SPOILER:

Please note the full content of the 2023 LEGO CITY Advent Calendar (60381)

This advent calendar contains 24 gifts including:
Fun characters – Surprises include Mr. and Mrs. Claus, carol singer, ice hockey player, ice sculptor and TikTok fan minifigures, plus snowman, reindeer, puppy and kitten figures

Includes a foldout playmat – Kids can fold down the back of the calendar to set the scene for imaginative adventures in a cosy winter wonderland

A festive pre-Christmas gift – This toy-filled Advent Calendar makes a fun Christmas gift for kids and fans of LEGO® building sets aged 5 and over
Content value of this advent calendar 2023: not disclosed