Crayola
£16.99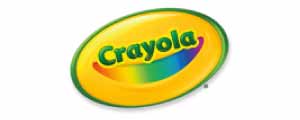 The Crayola Christmas Countdown Activity Advent Calendar inspires creativity with 24 daily holiday crafts to make as they wait for Santa's arrival. Each of the numbered calendar "doors" opens to reveal a fun Crayola item and corresponding activity for kids. The calendar is a wonderful way to keep up the holiday spirit and create mementos to keep or give as gifts. Great gift for girls and boys, ages 3 & up.
Crayola Advent Calendar :
Crayola advent calendar 2023 contains :
(2023 advent calendar currently not available, discover the contents of the latest advent calendar)

 
Crayola Advent Calendar: Contains countdown of Christmas calendar with 24 holiday crafts for kids.
Crayola Art Supplies & Activities: Each numbered door on the Christmas Advent calendar reveals a Crayola product and corresponding activity.
Christmas Gifts & Decorations: With this craft set kids will be able to create Christmas presents and decorations throughout the month of December.

Arts & Crafts:

 Beyond the holiday crafts included in this set, these supplies for kids are great for crafting year round.
CONTENT VALUE OF THIS ADVENT CALENDAR 2023
Toy advent calendar content value : not disclosed
SPOILER:

Please note the full content of the 2020 Crayola Advent Calendar:
24 daily holiday-themed crafts help kids count down to Christmas
Each numbered door reveals a Crayola item and corresponding activity
Complete the activities or use the Crayola tools to play your own way
Create fun mementos to give as gifts or enjoy for years to come
Sorry, we don't have more details on the content ... for the moment;)
Content value of this advent calendar 2021: not disclosed