NEW
Aldi Beauty
£54.99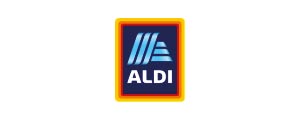 It's one beauty lovers have all been waiting for : the Aldi beauty advent calendar is here! Aldi's beauty brand Lacura is launching its very first luxury advent calendar and it's much more affordable than some other huge beauty brands out there.
Aldi Beauty Advent Calendar :
Aldi Beauty advent calendar 2023 contains :
The budget supermarket is pulling out all the stops this Christmas by launching an amazing beauty advent calendar full of its Lacura products. All 24 products in the calendar are cruelty-free and include iconic favourites and new releases. From dermatologically tested skin care and sought-after perfumes to a pillow sleep spray, this dreamy Christmas countdown is a must for beauty lovers on a budget.
Countdown to Christmas
24 Products
Luxury advent calendar
Cruelty free
=> Discover full content of this calendar in the SPOILER tab
Contents value of this Advent Calendar 2023 : 
Contents inside this advent calendar is : £599.00
Aldi Beauty promo code / voucher : 
No promo / discount code available to this advent calendar for the moment
Find here all the Advent Calendars with a discount code
You will also like : 
Discover Skincare Advent Calendar and Beauty advent calendar
SPOILER:

Please note the full content of the 2023 Aldi Beauty Advent Calendar:

This beauty advent calendar contains :
1 x Hemp hand cream
1 x Illuminating tan drops
1 x Floral noir et blanc EDP
1 x Je suis belle EDP
1 x Primer
1 x Dewy lip balm
1 x Avacado eye cream
1 x Cleansing balm
1 x Makeup setting spray
1 x Ebony rose face cream
1 x Ebony rose face mask
1 x Rose micellar water
1 x Bronzer
1 x Clear brow gel
1 x Too legit mascara
1 x Night orchid candle
1 x Rose noir candle
1 x Vitamin C serum
1 x Wanderlust rescue mask
1 x Pillow spray
1 x Vitamin C & tumeric oil
1 x Pinapple microdermabrasion scrub
1 x Jelly cleanser
1 x Retinol & collagen serum
(Discover detail of products on picture)
Content value of this advent calendar 2023: not disclosed