Disney Princess – Enchanted Christmas
NEW
Disney Princess – Enchanted Christmas
£24.63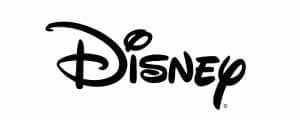 Celebrate the holidays with the Disney Princesses in this enchanting pop-up advent calendar !
Counting down to Christmas has never been so magical. Open the cover of this captivating collectible to reveal a stunning pop-up Christmas Tree standing above 25 compartments filled with removable and displayable ornaments like Cinderella's glass slipper, Tiana's water lily, Rapunzel's frying pan and more.
Also inside is a 28-page softcover guidebook containing fascinating facts about the Disney Princesses and their ornaments.
Disney Princess - Enchanted Christmas Advent Calendar :
Disney Princess – Enchanted Christmas advent calendar 2023 :
• FUN FOR THE WHOLE FAMILY With beautiful paper ornaments and entertaining princess trivia, this advent calendar is sure to delight Disney Princess fans of any age.
• START A NEW TRADITION This sturdy advent calendar can be enjoyed year after year as a countdown and holiday decoration.
• RELIVE CLASSIC MOMENTS Recall fond memories of beloved Disney Princess films with each ornament.
• HOLIDAY WATCH PARTY The perfect companion to a Disney Princess movie marathon leading up to Christmas. Just let the day's ornament choose your next film!
• BONUS BOOK INCLUDED The 28-page companion guide is entertaining, informative, and it may even reveal a secret or two that you never knew.
CONTENT VALUE OF THIS ADVENT CALENDAR 2023 : 
Kid advent calendar content value not disclosed
SPOILER:

Please note the full content of the Disney Princess - Enchanted Christmas Advent Calendar:

This advent calendar a pop-up Christmas Tree standing above 25 compartments filled with removable and displayable ornaments like Cinderella's glass slipper, Tiana's water lily, Rapunzel's frying pan and more.BONUS BOOK INCLUDED : The 28-page companion guide is entertaining, informative, and it may even reveal a secret or two that you never knew. Sorry we don't have more information on the content of this advent calendar ... for the moment ;)
1 pop-up + 28-page booklet
Reading age : 5 - 6 years
Print Lenght : 28 pages
Language : English
Content value of this advent calendar: not disclosed