Drinks by the Dram – Japanese Whisky
Drinks by the Dram – Japanese Whisky
£249.95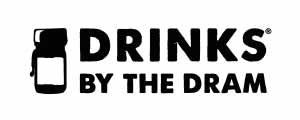 In recent years the whiskies of Japan have become immensely popular – with good reason, of course, and that reason is that they are often spectacular. If you happen to be a fan of Japanese whiskies, you'll be happy to hear that Drinks by the Dram has the most spectacular way for you to count down to Christmas – the Japanese Whisky Advent Calendar!
Behind each of the 24 windows awaits a different 30ml wax-sealed dram of whisky from some of Japan's best producers, exploring a gamut of style, including single malts, single grains, blends and more.
Plus: this advent calendar is available in 2 versions
Drinks by the Dram - Japanese Whisky Advent Calendar :
Drinks by the Dram – Japanese Whisky advent calendar 2023 :
If you consider yourself a Japanese whisky fan, or know someone who does, we reckon we've got something that'll be worth paying attention to. It's the 2023 Japanese Whisky Advent Calendar from Drinks by the Dram!
Some of the finest whiskies in the world hail from Japan, and this calendar is a wonderful way to try them. Behind each door you'll discover exciting, rare, and delicious expressions, from whiskies aged in unusual casks to distiller's reserves.
Who is this Drinks by the Dram's Japanese Whisky Advent Calendar for?
The Japanese Whisky Advent Calendar 2023 [Kintsugi] appeals to a diverse audience, including both seasoned whisky enthusiasts and those looking to infuse their holiday season with a touch of elegance. Whisky lovers will enjoy the opportunity of exploring 24 handpicked Japanese whisky samples, ranging from single malts to blends, each housed behind beautifully decorated and patterned doors.
Contents and value of this Advent Calendar :
Behind each door, you'll discover a 3cl sample of carefully selected Japanese whiskies, each with its own distinct character and flavor profile. The calendar offers a great variety, including single malts, blends, and aged expressions.
Adult advent calendar content value : Not disclosed
=> Discover full content of this calendar in CALENDAR CONTAINS tab
Where to buy this advent calendar :
Compare and buy this advent calendar at the best price on :
Versions of this Calendar:
Do you love Drink By The Dram Advent calendar ?
Discover All advent calendar by this brand : 2023 drink by the dram advent calendar
SPOILER:

Please note the full content of the 2023 Drinks by the Dram - Japanese Whisky advent calendar :

This adult advent calendar contains 24 different 30ml wax-sealed drams of Japanese whisky :
Chita Single Grain 3cl Sample
Hakushu Distiller's Reserve 3cl Sample
Hatozaki Blended 3cl Sample
Hatozaki Pure Malt 3cl Sample
Hibiki Japanese Harmony 3cl Sample
Japanese Blended Whisky #1 21 Year Old – Batch 3 (That Boutique-y Whisky
Company) (37.5cl) 3cl Sample
Kaiyo The Peated 3cl Sample
Kaiyo Whisky 3cl Sample
Kaiyo Whisky Cask Strength 3cl Sample
Mars Kasei 3cl Sample
Mars Maltage Cosmo 3cl Sample
Miyagikyo Single Malt 3cl Sample
Nikka Days 3cl Sample
Nikka Whisky From The Barrel 3cl Sample
The Kurayoshi Pure Malt 3cl Sample
The Kurayoshi Sherry Cask 3cl Sample
The Nikka Tailored 3cl Sample
Togouchi Premium Blended Japanese Whisky 3cl Sample
Toki Blended Japanese Whisky 3cl Sample
White Oak Akashi Blended Whisky 3cl Sample
White Oak Akashi Single Malt 3cl Sample
Yamazaki 12 Year Old 3cl Sample
Yamazaki Distiller's Reserve 3cl Sample
Yoichi Single Malt 3cl Sample
Content value of this advent calendar: Not Disclosed