NEW
Virgin Wines
£79.99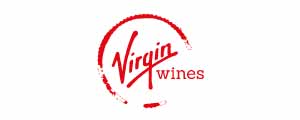 Get ready for a magical Christmas with 24 top quality single-serve wines thank to this Virgin Wine Advent Calendar 2023  !
Red wine, all-white wine or a best-selling mixed (reds, whites, rosé and sparkling), Virgin Wine offers you a special way to count down to Christmas 2023 with the very best exclusive wines.
Expect customer favourites and best-selling wines from around the world including exclusive and limited-edition bottles.. and a big surprise for the finale includes a full-sized 25th bottle for you to enjoy on Christmas Day!
Plus : Discover 3 versions of this wine advent calendar : Mixed; White; and Red (see description)
Virgin Wines Advent Calendar :
Virgin Wine advent calendar 2023 :
Experience a holiday season like never before with the UK's original Wine Advent Calendar – the Virgin Wines Advent Calendar 2023.
You'll understand why when you discover 25 days of premium names, exclusive wines and a superb collection of grape varieties from around the world. As the grand finale, a full-size bottle of something extraordinary awaits behind door 25 to make your Christmas dinner truly exceptional!
Content and value of this Advent Calendar :
Inside the calendar you will find 24 mini wine bottles, each containing 187ml of delightful red, rosé, and white wines! Also as a grande finale, door 25 holds a full-size bottle of sparkling wine!
Contents (Mini Wine bottles) inside this Advent Calendar is not disclosed
=> Discover full content of this calendar in the SPOILER tab
Who is the Virgin Wine advent calendar for?
The Virgin Wines Advent Calendar 2023 is made for those who appreciate life's more refined pleasures. For wine enthusiasts, wine explorers or simply those eager to add a touch off festivity to their holidays, this calendar is tailor-made for you. Whether it's a treat for yourself or a thoughtful gift for a fellow wine lover, this calendar embodies the essence of Christmas indulgence. With its diverse selection, including reds, whites, and rosés, it's the perfect choice for individuals who want to infuse the holiday season with sophistication and a delightful range of flavors.
Versions of this Advent Calendar :
This wine advent calendar is available in 3 versions :
Virgin Wine code / voucher:
No promo / discount code available to this advent calendar for the moment
Find here all the Advent Calendars with a discount code
Virgin Wine Advent Calendar 2023 Release Date:
The advent calendar is already available on virgin.co.uk
SPOILER:

Please note the full content of the 2023 Virgin Wine Advent Calendar:

This adult advent Calendar contains 25 wines from around the world : 
Albacore Longfin Shiraz 2021
Borrowdale Shiraz Cabernet 2021
Le Zeitgeist Sauvignon Blanc 2021
16 Litlle Black Pigs Shiraz 2023
The Watchmaker Tourbillon Malbec 2023
Woolundry Road Sparkling South Australian Chardonnay Pinot Noir
Jose Rose 2021
Austin Peace Winemaker Series Cabernet Merlot Petit Verdot 2023
Tu Yo Tres Cabernet Franc 2023
Tall Gun Australian Chardonnay Semillon 2020
Lekker Cabernet Sauvignon 2023
Le Zeitgeist Trident 2020
T459 Special Edition Grenache Noir 2023
Vitalita Falaghina 2020
Les Arbousiers Reserve Malbec 2023
Just the Juice Pinot Grigio 2023
La Toile Vierge Rouge 2023
La Toiler Vierge Blanc 2023
Vitalita Sangiovese 2023
Skipper's Cove Sauvignon Blanc 2023
Amava Coastal Blend 2023
El Nubarron Carmenere 2023
Zafferino Gechetto Gentille 2023
La Toiler Vierge Rose 2023
The Black Pig Merlot 2023
Content value of this advent calendar: Not Disclosed