Beekman 1802
£141.00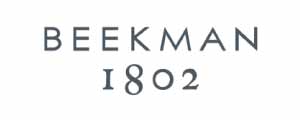 Since it first debuted in 2018, Beekman 1802 Advent Calendar has developed a legendary reputation amongst beauty lovers as THE most EXTRAvagant holiday gift to give.
This calendar is a celebration of the award-winning goat milk bar soap and the best-selling Clinically Kind® skincare, offering you a daily dose of indulgence this festive season. Step into a whimsical world where sweet nostalgia and heartfelt kindness come together to create magical moments. With a beautiful yellow keepsake box, filled with 24 of their best-selling goat milk goodies for face and body, make each new day of the holiday season just as bright as the last one!
US & Canada Delivery only
Beekman 1802 Advent Calendar :
Beekman 1802 advent calendar 2023 :
With Beekman 1802 Advent Calendar, starting Dec 1, set aside one peaceful moment a day with your family to hit pause and indulge in self-Kindness with 24 days worth of skin & bodycare surprises.
Gift the most memorable countdown with Beekman 1802 24 best-selling surprises that'll make every day feel like Christmas morning. These beauty care bestsellers nourish and soften with our unique goat milk formula for skin that jingles and a holiday season they'll never want to end.
As an extra special treat, you'll receive a free Goatie Cake Topper, valued at $20.
Contents and value of this Advent Calendar :
The Beekman 1802 2023 Slice of Kindness Advent Calendar is a beauty lover's dream, including a carefully chosen selection of 24 bestsellers for face and body.
From the luxurious Milk Bar Facial Cleanser to the hydrating Mini Dewy Eyed Serum and the indulgent Almond Honey Cookie 2oz Whipped Body Cream, this calendar is absolute treasure containing full-sized and mini delights.
The value of products (hand cream; lip balm; Serum; Soap..) contained in this beauty Advent calendar is worth £258
=> Discover full content of this calendar in CALENDAR CONTAINS tab
Who is this calendar for?
The "Countdown With Kindness" Beekman 1802 calendar is designed for anyone who wants to make their holiday season extra special. It's perfect for individuals who appreciate the quality and luxury of Beekman 1802 products, including their award-winning goat milk bar soap and Clinically Kind® skincare.
Whether you're looking for a thoughtful gift to delight a loved one or want to treat yourself to a daily dose of indulgence during the holiday season, this calendar is an ideal choice.
Beekman Discount Code :
No promo / discount code available at the moment for this advent calendar
Discover here all the Advent Calendars with a discount code
Decleor Advent Calendar 2023 Release Date
The advent calendaris available on Beekman 1802 website
SPOILER:

Please note the full content of the 2023 Beekman 1802 advent calendar:
This Decadent Advent Calendar includes:
Goatie Cake Topper
Milk Bar Facial Cleanser
Mini Dewy Eyed Serum
Mini Milk Shake
Sample Size Oh! Mega Milk
Mini Bloom Cream
Mini Milk Drops
Dream Booster
Lavender Macaron Lip Balm
Vanilla Macaron Lip Balm
Ylang Ylang Lip Balm
SPF Lip Cream Rosy Posy
Pure Lip Balm
Pure Cuticle Serum
Pure Cuticle Cream
Almond Honey Cookie 2oz Whipped Body Cream
Honeyed Grapefruit 2oz Whipped Body Cream
Vanilla Absolute 2oz Whipped Body Cream
Sunshine Lemon Sample Hand Cream
Lavender Sample Hand Cream
3.5 oz Vanilla Absolute Bar Soap
3.5 oz Lavender Bar Soap
3.5 oz Honey & Orange Blossom Bar Soap
3.5 oz Sunshine Lemon Bar Soap
Goatie Pin
Content value of this advent calendar: £258