Blissim
£61.74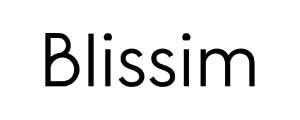 The Blissim beauty subscription box offers a 2023 beauty advent calendar. Among them, different brands such as Davines, Rituals and CAUDALIE or Glimme and Baija. So many beauty favorites that will awaken the magic of Christmas in you.
With nearly €280 worth of face and body, make-up and hair care,  Blissim advent calendar 2023 will be ideal for waiting until Christmas in style, with multi-brand products.
In addition, this year, Father Christmas Blissim only slipped into the boxes products never received in the box, so let yourself be surprised!
Blissim Advent Calendar :
Blissim Advent Calendar 2023:
The Blissim Advent Calendar 2023 is always highly anticipated and coveted. And we understand why ! This beauty advent calendar contains 25 products dedicated to body, face and hair.
In total: 9 face care products, 6 body products, 4 make-up products, 4 hair products, 2 hygiene products
24 beauty gifts before their time: Adorned with sublime peacock feathers, they are just waiting for you to reveal their treasures…We find the biggest trendy beauty brands with essential know-how: Rituals and CAUDALIE or Baija and (que products never received in box)
=> Discover the full content of the calendar in the Cont tab
Who is the Blissim calendar for?
The one we used to call Birchbox still has so much talent for revealing and introducing us to pretty beauty brands . And she proves it.
The Blissim Advent calendar is dedicated to all women and young girls who wish to treat themselves to beauty moments with big brands and small nuggets. And the least we can say is that the number one beauty box in France is generous and strong in discovery.
In his Advent calendar there are 24 surprises to take care of yourself, from head to toe. Mask; varnish; make-up or toothpaste; Between pleasure and relaxation, discovery and well-being, Blissim plays with emotions and the variety of products to make Advent a moment of joy.
With its affordable price , and a content of +200 euros, it once again highlights the quality of its offer "an inspiring beauty accessible to all ".
What is the value of the content of the advent calendar?
The amount of products (shampoo, scrub; Balm; Serum..) contained in this beauty Advent calendar has a value of £240
SPOILER:

Please note the full content of the Blissim advent calendar 2023 :

This beauty advent calendar contains 25 multi-brand beauty products for makeup; skincare; body and hair
Body care :
417 : Foot Care Cream
BAIJA PARIS: Exfoliating powder scrub for the body
LUSETA : Tea tree and hemp oil shower gel
FIRTS AID BEAUTY : Ultra repairing cream
RITUALS : Lait corps The Rituals of Jing
VOILA : Hand care cream
Skincare:
CAUDALIE : Vinosource-Hydra Intense Hydration SOS Cream
BIODERMA CREALINE : H2O eye make-up remover
GARANCIA: Double Serum the call of the forest
GLIME : Illuminating serum
HUYGENS : Concentrate with hyaluronic acid
IMPERFAITE : Eye contour care
LUNA SUNDAY RILEY : Retinol Night Oil
POLAAR : Revitalizing Cream - Polar Night
RESPIRE : Face Gel Cream
Make up :
JERSEY SHORE COSMETICS : Lip balm
ALL TIGERS : Natural eyeshadow pencil
SOPHIA+MABELLE : Exxtreme Hold Eyebrow Fixing Gel
POMPONNE : Natural black eyelash booster mascara
Hair care:
BIORGANIC : Organic Castor Oil
DAVINES : Moisturizing shampoo for dry hair Momo
DAVINES : Nounou nourishing conditioner
Content value of this advent calendar: £240