NEW
Happy Socks
£240.00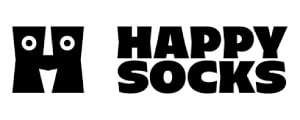 Join the global phenomenon of Happy Socks and bring a touch of happiness and color to your holiday season. Embrace the joy of daily surprises with the Happy Socks Advent Calendar 2023. With its commitment to sustainability, this is more than just a gift; it's a step toward a better, brighter world.
Get ready to celebrate life's colorful moments and order your calendar today. Don't miss out on the opportunity to make this holiday season truly unique with Happy Socks.
Plus : This sock advent calendar is available in 4 versions ! (see description)
Happy Socks Advent Calendar :
Happy Socks advent calendar 2023 :
Happy Sock Advent Calendar will bring you happiness throughout December! It's the greatest gift to yourself or a loved one and will keep the feet warm for a full year.
The Advent Calendar contains 24 pairs of socks (also good for sharing) with a mix of holiday socks, classic dotted socks, patterned socks and many others that we will keep as a surprise! But we you can be sure that this full set of Happy Socks will bring joy, stretchy comfort and a great fit.
Who is Happy Socks advent calendar for?
This calendar is for the free spirits and the lovers of vibrant expression. Whether you're someone who adores colorful socks or you're on the hunt for a memorable gift, the Happy Socks Advent Calendar is your answer. It's for those who believe that life is better when it's filled with color and who understand that genuine happiness comes from being yourself. Embrace the spirit of authenticity and creativity this holiday season with Happy Socks.
Content and value of this Advent Calendar :
This calendar includes 24 colorful crew socks crafted from soft combed cotton!
The value of products (25 beauty products..) contained in this Advent calendar is Not Disclosed
=> Discover full content in CALENDAR CONTAINS tab
Other versions of this calendar:
The Happy Socks offers you 4 different advent calendars:
Happy Socks Shop code / voucher :
There is no available discount code for this advent calendar at the moment
Find here all the Advent Calendars with a discount code
Happy Socks advent Calendar 2023 Release Date:
The advent calendar is available on HappySocks.com
SPOILER:

Please note the full content of the 2023 Happy Socks Advent Calendar:

This original advent calendar contains 24 funny vibrant surprise socks.

Matérial :
86% Cotton
12% Polyamide
2% Elastane
Content value of this advent calendar 2023: not disclosed