Wera
£59.00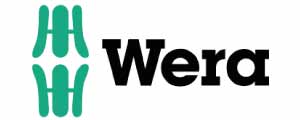 This Advent calendar for men 2023  allows you to complete their professional tools for more than 20 applications.
The Wera Advent Calendar 2023 contains very special product innovations: Stainless Steel Bits; New! 6005 Joker Wrenches Integrated Bit-Magazine.. with Rapidaptor Technology who allows for rapid change of the required bit.
Men can get into DIY with professional tools : 24 gifts to work.. Includes, of course, the iconic bottle opener !
Wera advent calendar 2023 :
As the holiday season approaches, Wera presents an exquisite gift for those who love tools and craftsmanship. The Wera DIY Advent Calendar 2023 is not just any ordinary calendar; it's a journey into the world of precision and creation. Behind 24 doors, discover a unique blend of screwdriving tools and accessories that will leave tool enthusiasts delighted. This calendar is the perfect gift for the modern DIYer, designed to make every day leading up to Christmas a special one!
Who is this advent calendar for?
The Wera DIY Advent Calendar 2023 is the perfect gift for anyone who appreciates the art of crafting and DIY projects. It's a fantastic choice for handypersons, electricians, model enthusiasts, and anyone who enjoys working with tools. Whether you're treating yourself or looking for a unique and useful gift, this calendar is sure to please individuals who value craftsmanship and precision in their work.
Content and value of this Advent Calendar :
Inside the Wera advent calendar, you'll find chrome-plated L-keys with Hex-Plus advantages and blades with double tips and a matching handle you will also find a Micro bit holder and Micro bits that make working with small screws easy!
The value of products (24 tools and accessories…) contained in this Advent calendar is Not Disclosed.
=> Discover full content of this calendar in CALENDAR CONTAINS tab
Wera Advent code / voucher :
There is no available discount code for this advent calendar at the moment
Find here all the Advent Calendars with a discount code
Wera Advent Calendar 2023 Release Date:
The advent calendar is available on Amazon.co.uk
SPOILER:

Please note the full content of the Wera advent calendar 2023 :

The men's advent calendar allows you to build professional tools for more than 20 applications:
9 chrome-plated L-keys with Hex-Plus advantage
A smart tool rack with removable magnetizer
5 blades with double tips and a matching handle
A Micro bit holder
6 Micro bits
A screw gripper for easy handling
A handy bottle opener
Content value of this advent calendar: not disclosed